I often see my friends incurring a hefty Exchange charges when buying or selling crypto for INR. If you ain't from India, you may be incurring higher fee when transferring your crypto from one Exchange to another.
Many of my friends don't mind a little extra for the sake of convenience. So I never talked about this alternative method. But I ralized that most of us don't know about this simple way to save on transfer fee.
For me every penny saved is a penny earned. And yeah, I do care for each and every penny. When it comes to converting USDT to INR, we leverage every dollar by 75x to 80x in INR depending on Exchange rates. So I thought to share this with my followers here.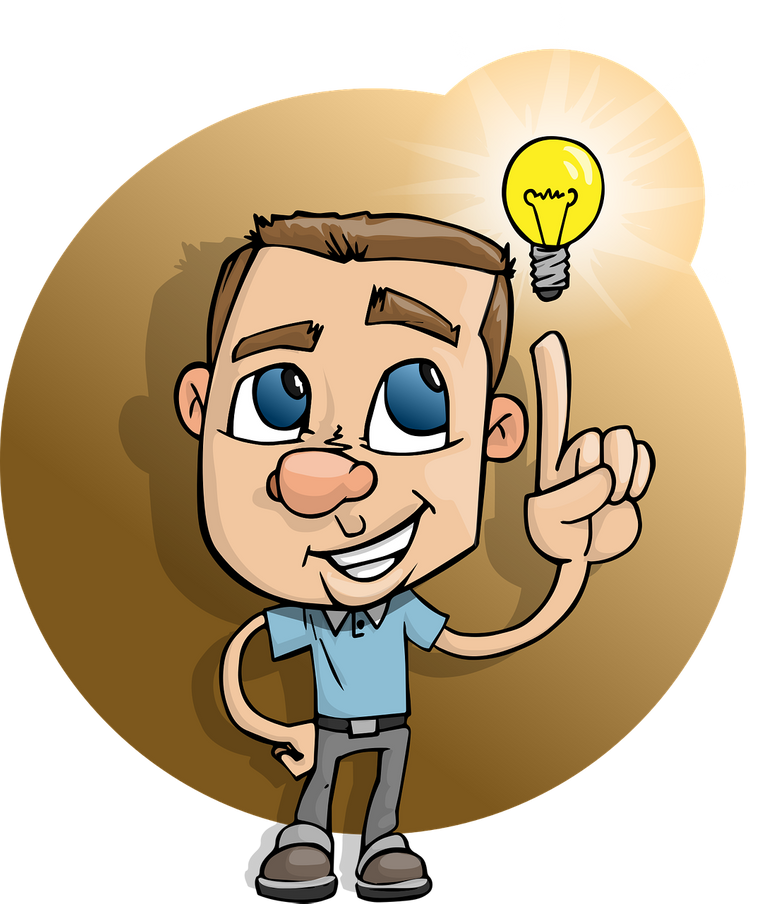 It's a simple commonsense method. But it's still often ignored as it requires some extra work and consumed a little more time.
During the 2017 bull run, BTC & ETH transfer rates went too high due to network congestion. And in spite of paying as much as $15, transactions were taking hours to go through. Although time was not that much an issue with me, $15 for each transaction was prohibitive to me (despite the bull run 🤑). So I thought to find an alternative way.
I was new to the world of crypto, especially to crypto Exchanges. Looking at the withdrawal fee for BTC, ETH or USDT in Exchanges terrified me. But I noticed that every coin has different fee. I didn't know of many coin at that time but did calculate withdrawal fee for various coins.
Then I listed a few coins with comparatively low withdrawal fee like DGB. DENT, DOGE etc. Since I was holding only STEEM & SBD then, the only crypto Exchange with functional STEEM wallet was Bittrex in those days. So I used to transfer my crypto from Bittrex to Binance and KuCoin to buy other cryptos not listed on Bittrex.
So when I had to move my funds between two Exchanges e.g. from Bittrex to Kucoin; then I'd look for a low withdrawal fee coin on Bittrex that was also listed on KuCoin. Once I find out that coin, I'd open the markets for that coin on both the Exchanges in different tabs. If there wasn't much difference & price volatility between Buy rates at Bittrex and Buy bid at KuCoin, I'd buy that coin on Bittrex. Move it to KuCoin and sell it immediately for BTC.
This used to save me a lot on withdrawal fee of Exchanges. Coins also moved very fast than BTC at that time. When doing so, you also need to check the volume for that coin on the Exchange you are going to sell it. Since I used to do it for small amounts, I never bothered the volume. But if the amount is big, it matters.
Most people used to suggest LTC as an alternative transfer method to BTC as it was quite fast than BTC. But I found out DGB was fast as well as cheap. For Binance, DGB was not listed then, so I used to use some other coin that I don't even remember at this moment, but it worked well. :D
Now a days, DGB got listed on Binance too. However, Huobi's withdrawal ain't working for it. So I use XLM a lot for such transactions. STEEM & HIVE also has very low withdrawal fee and can be used in its place.
I never use BTC, ETH or Tether to move my funds between different Exchanges.
When selling crypto for converting it into fiat (INR), WazirX p2p was the best option during RBI crypto ban as it had the largest liquidity. One of the reason for high liquidity was that WazirX p2p had only USDT/INR pair open for p2p transactions. However, if you will transfer USDT from other Exchanges like Huobi, Binance etc, you will have to bear $5 withdrawal fee. (However, after Binance acquired WazirX, USDT transfers among these two Exchanges is no more charged). So even today, if I want INR, I'll not move any USDT to WazirX but XLM. And then I'll buy USDT from XLM on WazirX. These days Binance also has an option for selling your crypto to INR. I've never used it so I don't know how liquid it is. Huobi was also not a good option as far as liquidity is concerned.
This 15th August, Nuo Exchange is launching its first off-ramp fiat product and it's with INR. So we will have another option perhaps. It charges only 0.5% charges for buying or selling crypto with INR. The product seems to be doing well in its closed beta launched last week. Let's see how it does when it's available to everyone. It could be a good option for smaller transactions.
Do you find withdrawal fee and transfer charges high? What methodology you opt to save on high transfer charges? Will you like to share your secret with me? 😉