A couple of weeks ago, I talked about Stratus, an All-in-One social ecosystem slated to launch in Q3. But that's still a while away.
Today, another blockchain social media project has been soft launched ...and this one looks really promising or is it?
Like Stratus, this too include all features of existing social media types like blogs, photo, video or vlogs, short form video sharing, live video and music streaming, podcasting, Augmented Reality features on photos and videos, etc. Video live streams can be scheduled in advance and their permalinks can also be generated prior to the stream for promoting it.
Its content integrates tipping & donation features and also has capability to set a pay wall or subscription system for some content. In their video on demand feature, you can set a preview % before a user needs to pay. There are many more features, all nicely knitted into a single platform.
Presently in its pre-launch stage, it's available to its launch supporter but other creators can also request pre-launch access..
It will have desktop version as well as mobile apps for iOS, Android, Huawei App Gallery and Samsung App Store by the end of next month.
All this gonna launch this week on 1st of August, 2020.
Wait, did I tell you what social media I'm talking of?
To be honest, it's not entirely a new project. It's rebranding of an existing project which was in Beta for about a couple of years. It had also launched its mobile app last year which I'm still having in my phone but hardly used it ever.
That was called Howdoo. It was running with an Ethereum based token called uDoo.
Howdoo is now Hyprr
Howdoo wasn't very successful. But they figured out the problems. Also to eliminate Ethereum network congestion and transaction fee, they developed their own blockchain which has no transaction fee. It has successfully clocked 1 million TPS in the controlled environment.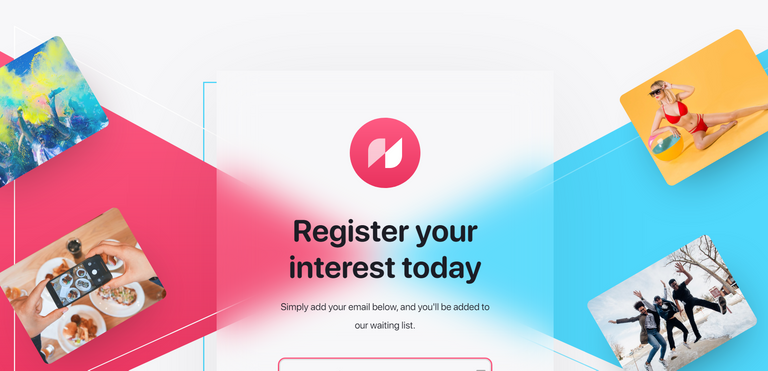 So they rebranded it under a new USA based company called Hyprr Inc. The new project is called Hyprr and its native blockchain token will be called HYPE. Yes, it's really a HYPE 😜 [Check the announcement post here for further details]
uDoo will be swapped for HYPE 1:1. From about 5 cents a couple of days back, uDoo prices jumped to a high of $0.095 today. What a nice jump though it corrected to $0.072 at the time of writing this.
Hyprr has big plans to onboard a few million users in its launch month itself. It is signing up big time social influencers and content creators with a collective following of over 350 million. Some of these influencers have agreed to share their content exclusively on this new platform. So they expect to onboard a few million users on launch.
If they can do that, it can be a game changer!
But the platform is not decentralized for now. Their blockchain is private and completely centralized at this time. However, they plan to roll out Nodes including SuperNodes to decentralized and scale their blockchain in future. But we don't know about the road map for it yet.
$1000 BTC Prize
Okay, so they have launched their project today but they are yet to rebrand their token uDoo to HYPE. Although the name for their native token HYPE has been finalized, its Unit still needs to be named.
Tomorrow, they will launch a naming competition for the HYPE Unit with the chance to win $1,000 in BTC for whoever can suggest the winning name. So if you can suggest a catchy name for it, please keep an eye for their competition announcement tomorrow and participate accordingly.