The well known non-custodian crypto swapping platform ShapeShift has recently launched a new mobile app to offer cheap & fast trading in crptocurrencies without entrusting your crypto to any centralized agency.
Sounds wonderful!
So I downloaded its app. It even gave me free $3 worth of BTC. Nothing substantial ...not even worth to try any of their trading pairs, whose minimum trade was over $6.
ShapeShift takes pride n making available cheapest deals for trading.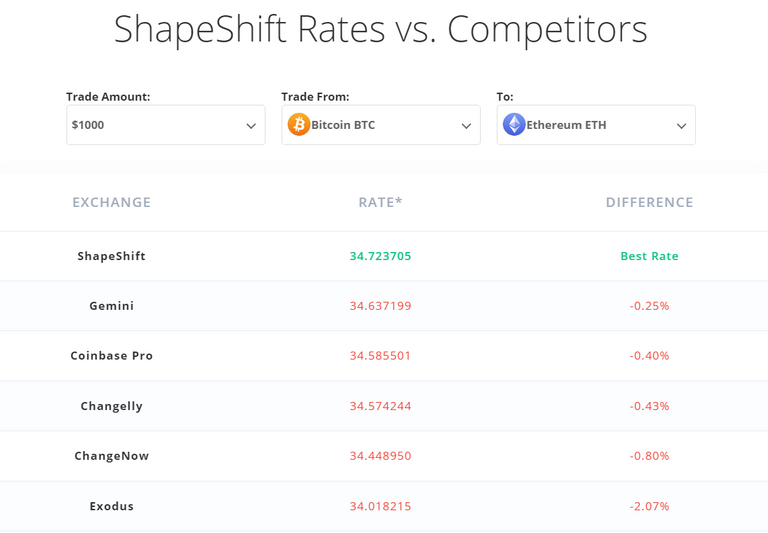 ShapeShift charges no trading fee if you hold its loyalty token FOX. For every 1 FOX token you can make a $10 worth trade free in any 30 day period. However to make a trade it asks us to complete KYC verification. It is currently offering 10 free FOX to complete verification process.
Also, ShapeShift does not add any spread to their rates. Thus it charges nothing extra except the applicable standard network miner fees for the crypto you receive in your wallet. Fair enough.
You can also buy crypto with card. Charges are very nominal 1.90% + $0.30. I don't know any cheaper offer than this.
Can it be called a Trading Exchange?
For trading there is no orderbook, so liquidity is managed by the platform itself. They manage it through several institutional crypto trading services. ShapeShift is a counter-party to every trade, in fact, we are actually trading directly with them, in effect. So no problem of thin or non-existent order books.
But I like to put my own limit orders and I don't want instant trades without looking at graphs and trendlines. What fun is that! I was wondering if it even qualifies to term it as trading!
So I wanted to confirm it by using their app. I downloaded their app. But it's quite buggy and not actually usable at the moment.
Good News: As you may have noticed, we have launched a new mobile app! ⁰⁰

Bad News: Due to enthusiastically high volume, we are experiencing outages - sorry, and thank you!⁰⁰

We are working to fix, check back for updates.

— ShapeShift 🦊 (@ShapeShift_io) July 21, 2020
I was not even able to view all of my wallet seed phrases (mnemonic phrases). It displayed only 9 words to me, of which one was obscured by the overlapping button. Their UI functionality is faulty. I couldn't click the show/hide button for BAT as its full name was so long that the button went off the screen through its edge :)
Initially, their Exchange screen was available but later on my second attempt, it became inaccessible to me somehow!
I agree, their rates are damn cheap and I appreciate their self-custodian nature of wallet. But I'm wary of using a buggy software.
I also don't like to call it a trading app when all it does is merely a swapping coins for the users.
Have you tried their mobile app? Did that work for you?
I'd have happily shared my referral link but it only gives you $1 worth of BTC whereas I received a $3 worth BTC for directly signing up without a referral.
I do want to use their app but am waiting for some positive reviews before I try it again. Would you like to add any feedback?