Zero fee commission trading in crypto futures is finally here.
After missing its initial launch date after some issues with its developer team, Digitex remained committed and kept working on its model to offer zero fee trading to traders. And the day to finally open its Excahnge platform to public has finally came today. Digitex Futures will go live in a few minutes from now. Watch its launch event live at:

Digitex's innovative use case for its Exchange token DGTX has made it possible to offer zero-fee trading for the first time in crypto industry.
All financial transactions on the Digitex exchange take place through DGTX tokens. Thus effectively, DGTX token captures the value of the exchange. Digitex can realize the portion of this value to operate its Exchange platform.
This model will best serve the intrest of scalpers and make it possible to earn on trades on the price difference of as low as a single satoshi.
Not only this, the Exchange is also re-thinking the liquidation model. According to its founder Adam Todd, it is unfair to liquidate all funds in a losing trade by traders. Exchange has decided to refund all system gains made from traders whose funds were liquidated by next week. They will keep refunding them for trades made in future too until they figure out a better system for liquidation.
$250,000 giveaway
In the launch event today, Digitex is doing a massive giveaway of $250,000. No, it's not any trading contest but a random giveaway, raffles & merchandise! Check the complete launch schedule and giveaway details here.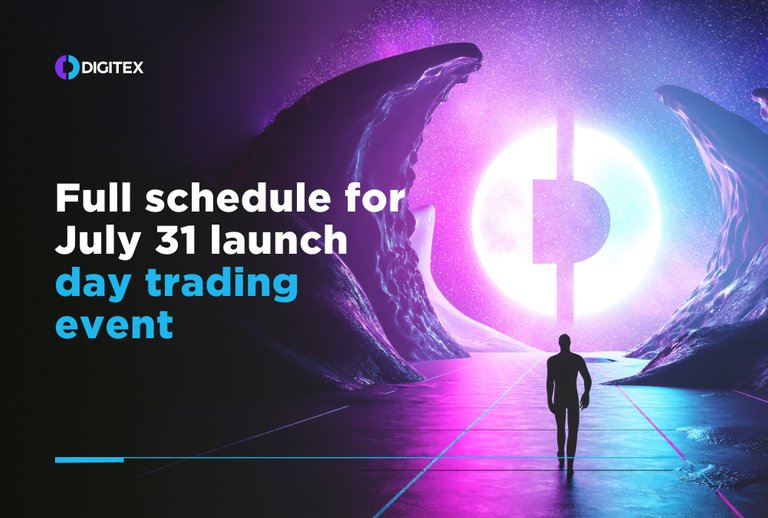 The live stream event schedule is as follows:
13:00 – Introduction
13:15 – Ivan on Tech
13:45 – Trader Cobb
14:15 — Money Guru
14:45 — TBA
15:00 — Top Traders
15:30 — Back and Lay Pro
16:00 — Crypto Zombie
16:30 — Doc Severson
17:00 — Bitboy
17:40 — Altcoin Daily
18:00 — Adam will close the event and ten traders will each receive a massive DGTX prize worth $5,000
(Time in UTC)
Keep trading throughout this event on their Exchange! You will need to hold atleast 1000 DGTX to be eligible for these giveaways.
Good luck to everyone who is participating!