Today GhostbyMcAfee enhanced the usecases for its coin $GHOST by announcing a partnership with payment gateway Cryptocurrency Checkout.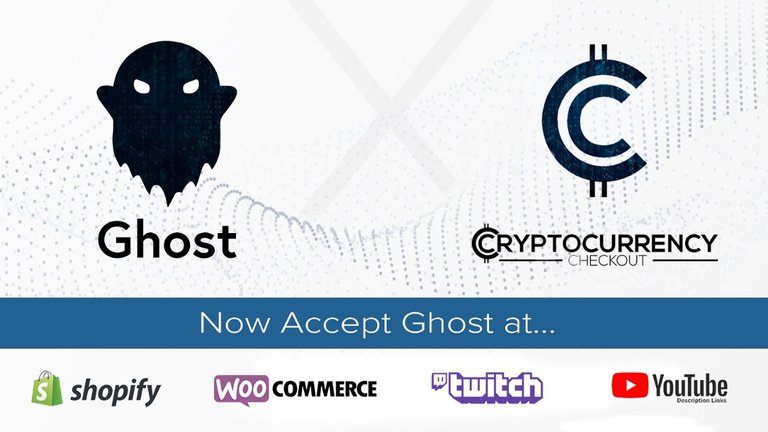 This integration makes possible for Websites hosted on many popular ecommerce platforms to accept payment through $GHOST. Eommerce platforms using Cryptocurrency Checkout include Shopify, Woo-Commerce and BigCommerce, It also enables donations on major social media platforms like YouTube, Twitter, Facebook, Twitch, Instagram etc.
Cryptocurrency Checkout is a great payment gateway that accepts over 50 types of cryptocurrency for making payments to ecommerce websites. The beautiful thing about it is that it does not hold any payment itself. It directly transfers payments between customer and vendor's wallets. So no custody of your funds is required.
Moreover, Cryptocurrency Checkout do not charge any fee from shoppers as well as vendors for these transactions. This platform earns either through voluntary donations from its users or from listing fee for listing a new coin.
Do you wish to get your coin listed on Cryptocurrency Checkout?
Listing to Cryptocurrency Checkout could be entirely free if a coin has a strong community surrounding it. Free listing is decided through community votes every couple of months.
So if you want your preferred coin added to it, just fill up and submit their get listed form. Your coin will become open for voting for the next Coin of the Month event. If it wins, it will get listed for free.
It doesn't take too many votes. Last month DAPS was the winner with only 234 votes. So you get the idea!