With the successful launch of Cardano's Shelly hardfork today, all critics of ADA has been silenced

Yes, Cardano investors had to be very patient for a long time. The chain was in development for almost 5 years now.
The staking reward functionality was also under development since 2018. But now with this historic hardfork, the Cardano chain has transitioned from Byron to Shelly mainnet and staking & delegation is now enabled for its native coin ADA.
ADA Staking
Ther are two ways to earn ADA through staking.
Advanced and tech savvy users can opertate their own node or staking pool and start producing blocks to earn rewards according to Ouroboros protocol.
Others may opt to delegate their stake to some staking pool. The reward earn by that staking pool is distributed to delegators proportionately. The more delegated stake a stake pool has (to a certain level), the more probability of adding new blocks it gets.
A little less than 500 stake pools are currently online. Cardano Foundation aims for 1000 stake pools to make the network more decentralized.
For staking or delegating your ADA, either upgrade or download the latest version 2.0.0 of Daedalus full node wallet or use the browser based Yoroi: wallet.
Stake your ADA before August 3rd to participate in the snapshot for Epoch 0 rewards. First rewards will be distributed at the start of Epoch 4 on August 18th.
Rewards calculator for staking 10,000 ADA showed me an estimated return of a little over 5% p.a.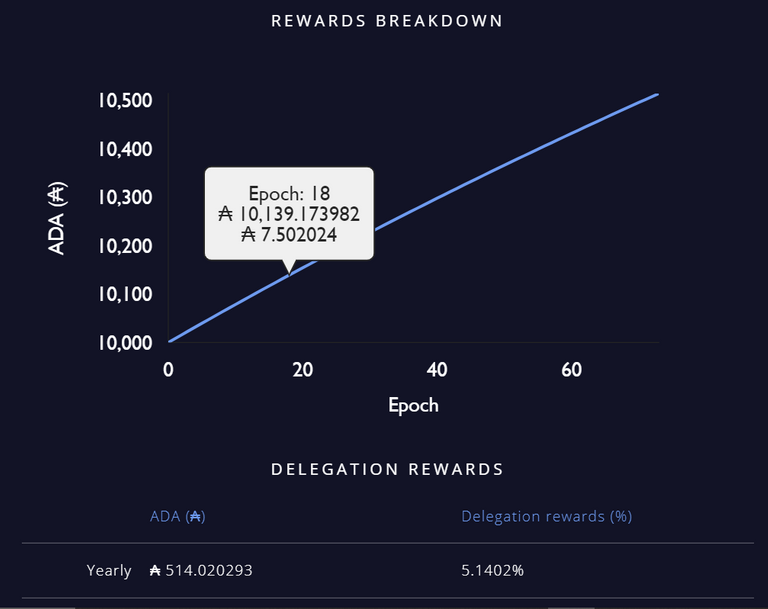 But these are just estimates and can vary on several factors like total ADA staked and the staking pool you delegated to, etc.
So would you stake your ADA?
If you ask me, I'd like to stake as I don't have any better use for my ADA. However, I don't have any sizeable stake so I won't lose any significant amount even if I don't stake. So may be, I won't like to take that extra step right now.
I was expecting a good dip after the Shelly upgrade to add a little more to my ADA holding. Although prices dipped a little, it weren't too attractive to me.
ADA has been dubbed as Ethereum killer by many but ADA journey has just got started. It has a long way to it. Governance upgrade "Voltaire" and then smart contract, apps, custom token etc. features in "Goguen" upgrade seems at least a year away.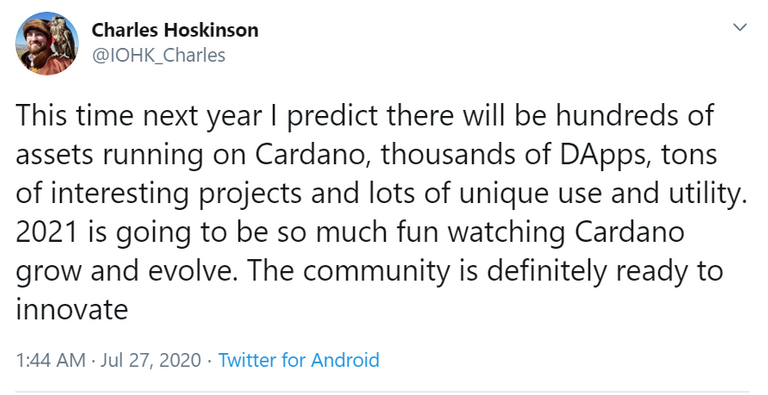 Similar projections were made at the launch of EOS too with some 1000 dapps in a year or so. So I ain't very bullish on ADA at the moment. But I feel that this one year period is an accumulation phase and I would like to add some ADA to my bag every month or so. Let's see how it turns out.
Do you have any plans for cardano? I'd love to hear your sentiments about it here in the comment section.
Thanks for reading my blog!