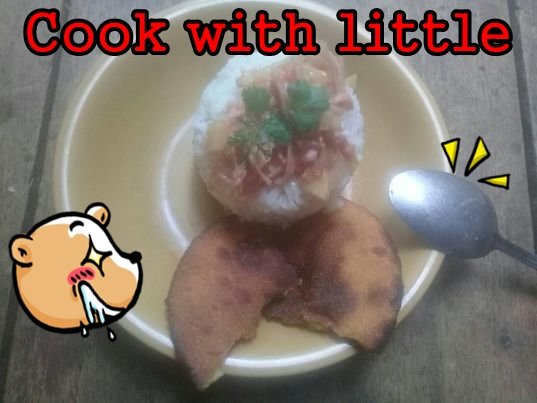 ---

Good morning to the entire HIVE Community, it is my pleasure that you are here Viewing My content
I recently joined HIVE so I have a lot to learn,
When I started writing I wrote about Music and other Topics, but today I want to present you a Cooking Post, a recipe that I have taken from my imagination and I hope you like it a lot
As you see in the Title and the Image, the recipe that I want to show you today does not have a Name since it is something that came up at home, with my creativity in the kitchen.
First of all, I will tell you that today I did not have much to cook at home,
I only had a few ingredients to use, so this is where my Creative mode came into being, shaping a very good dish,
First I want to show you the ingredients that I use today to make my family's food
Ingredients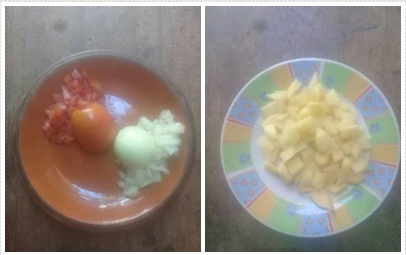 As it was little, the ingredients that I had the options to make some food were a little limited, so I added one more Ingredient
That here in Venezuela is called (Salchichon) but I don't know what they say in your country,?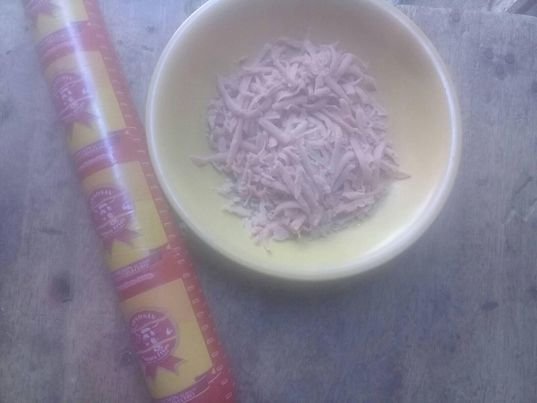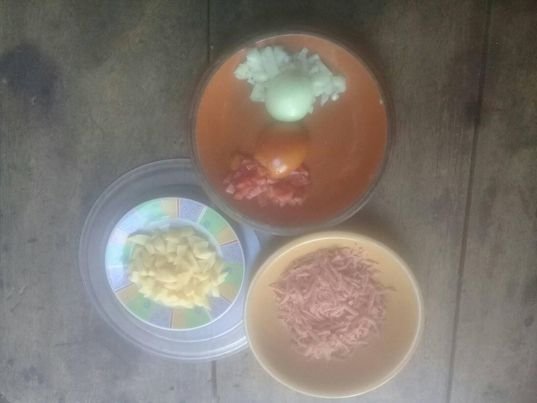 Well, since I had everything chopped, put a little oil to heat, then fry the potatoes a little to give a crisp touch to the potatoes and here you can see a photo that I took while the potatoes were browning a little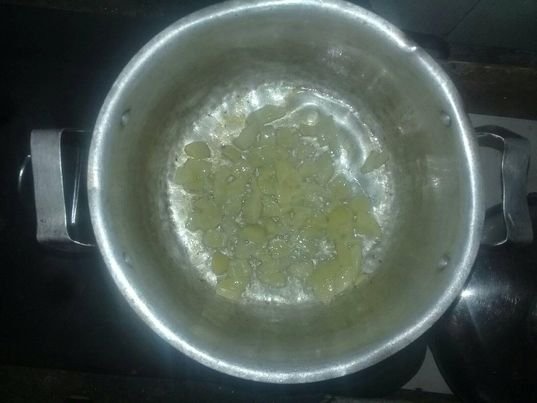 I know that the quality of the images is not very good but I do not have a camera to take the photos and the phone camera is not very good to take photos, but I do what I can
Let the potatoes fry a little more and then add the tomato and onion so that they also fry a little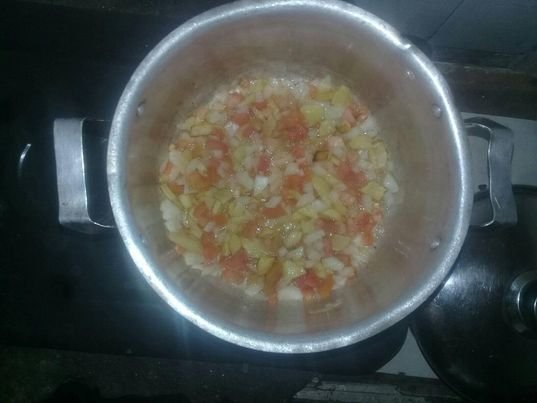 To finish My meal, Add the (Salchichon) and a little salt to give flavor and as a natural seasoning I will use some Crushed Coriander Seeds to give it more flavor
Also a little more Oil and Vinegar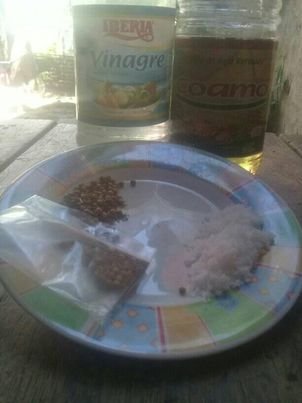 Then I let it cook a little more and that's it, it's time to try a little and it's Very Good,
Here are the Final Images, Also for the final Add some Fried Arepas to accompany the meal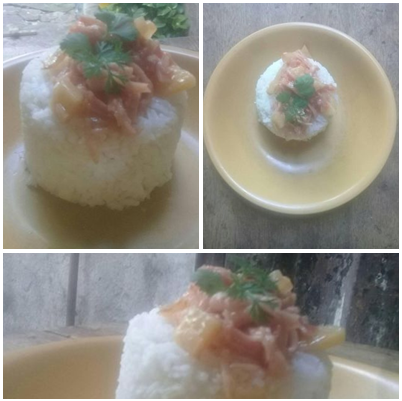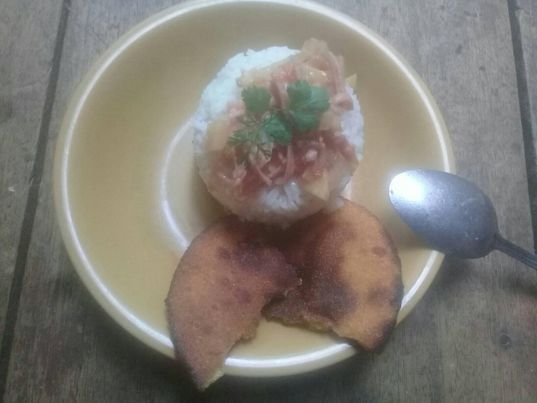 With this post what I want to convey is that you understand that it is not necessary to have many things to cook if you are Creative,
With very few ingredients you can make things very rich and healthy
I hope you like it as much as I do, for the next I will save you a little hahaha
greetings to all and thanks for the support
---
---

Buenos Dias a toda la Comunidad de HIVE , es para mi todo un placer que estés aca Viendo Mi contenido
Hace poco que me uní a HIVE por lo que tengo Mucho por aprender ,
Cuando Comencé a escribir Escribí de Música y otros Temas , pero el dia de Hoy les quiero presentar un Post de Cocina, una receta Que yo e Sacado de Mi imaginación y espero que les Guste Mucho
Como vez en el Titulo y la Imagen la receta que Hoy les Quiero mostrar no tiene un Nombre ya que es algo que surgió en casa, con mi creatividad en la cocina
Primero que nada , les contare que el día de hoy No tenia Mucho que cocinar en casa ,
Solo tenia algunos Pocos Ingredientes para usar, así que hay fue donde mi modo Creativo Surgió, dando Forma a un Plato Muy bueno ,
Primero Les Quiero Mostrar los Ingredientes que Use hoy para hacer la comida de Mi familia
Ingredientes
Tomates
Cebolla
Patata (Papa)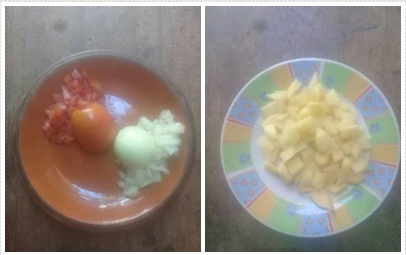 Como era poco los ingredientes que tenia las opciones para hacer algo de comida eran un poco limitadas, Asi que le agregue un Ingrediente mas
Que aca en Venezuela se llama (Salchichon) pero no se como le dicen en tu país, ?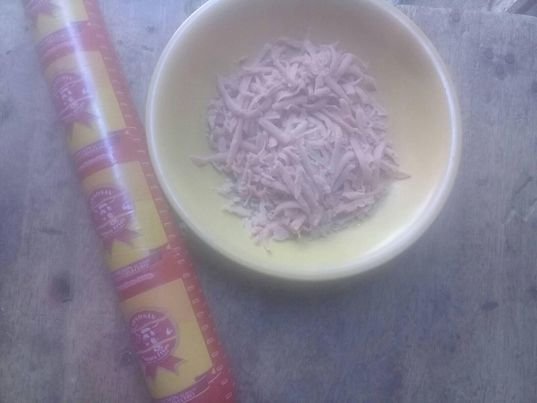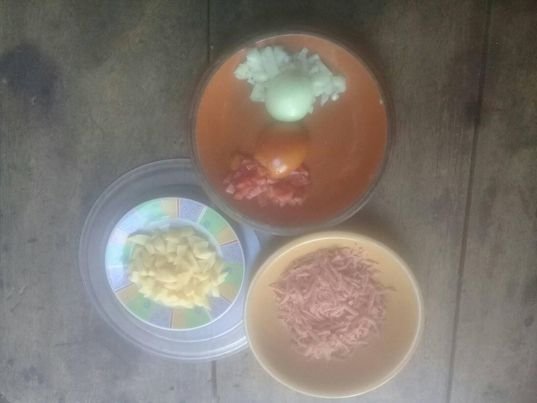 Bueno ya que tenia todo Picado, Coloque un Poco de Aceite a calentar , para Luego Freír un poco las papas para darle un toque Crujiente a las papas y aca Pueden Ver Una Foto que tome Mientras Las papas Doraban un poco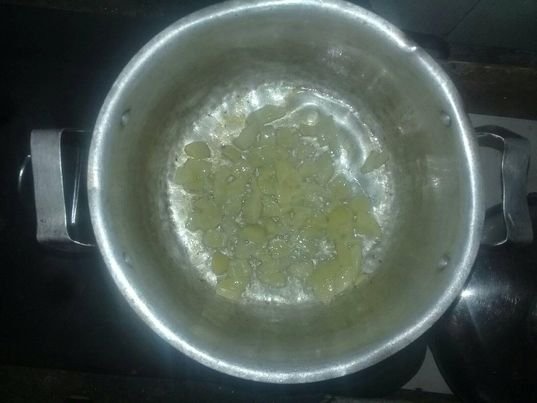 Se que la calidad de las Imagines no es muy buena pero es que no tengo una cámara Para tomar las fotos y la cámara del Telefono no es muy buena para tomar Fotos, pero hago lo que Puedo
Deje que las papas Frieran un poco mas y Luego Agregue el Tomate y la cebolla para que también Sofriera Un Poco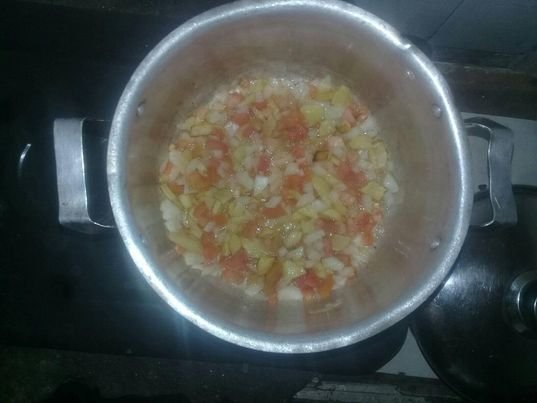 Ya para terminar Mi comida, Agregue el (Salchichon) y un poco de sal para dar sabor y como condimento natural Usare algunas Semillas de Cilantro Trituradas para darle mas sabor
Tambien un poco mas de Aceite y Vinagre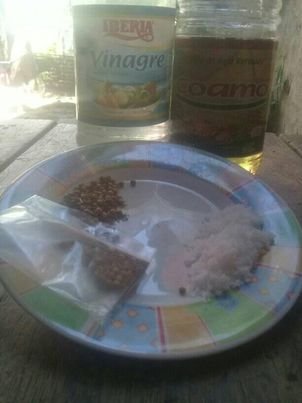 Luego lo deje cocinar un poco mas y listo, Llego el momento de Probar un poco y quede Muy Bueno ,
Aca les Dejo las Imágenes Finales , También para e final Agregue unas Arepas Fritas para acompañar la comida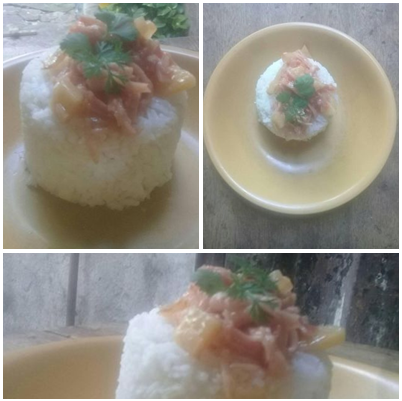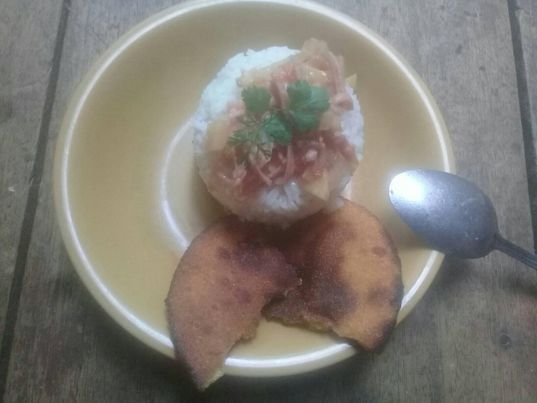 Con este post lo que quiero trasmitir es que entiendan que no es necesario tener Muchas cosas para cocinar si eres Creativo ,
Con muy pocos Ingredientes Puedes Hacer cosas muy Ricas y saludables
Espero que les guste tanto como ami , para la Próxima les guardare un poco jajajaj
saludos a todos y gracias por el apoyo