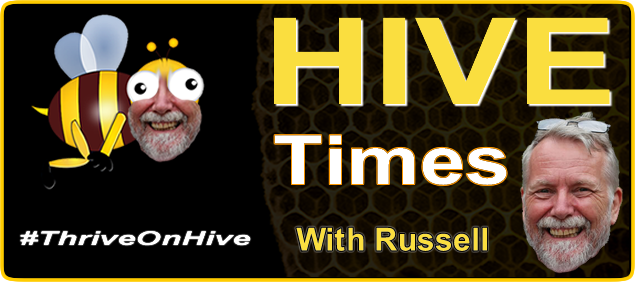 G Day Folks
Welcome to Hive Times
In countries that are practicing Social distancing and Stay at Home guidelines we can see that the COVID 19 virus isn't spreading quite so rapidly as it is in areas and countries that do not participate in these practices.
Just as we can also see a slower rate of growth in places that utilise masks as well as Social distancing.
I wanted to just talk about a couple of things that I can see happening in some countries at the moment that I find deplorable, and a bad reflection on what we are as Human Beings on this planet.
Here in Australia there have been a number of cases of abuse, violence and gang mentality that has been driven quite obviously by Fear, and when fear hits a coward they are more likely to strike out and the best protection a coward can have is when they join a pack.
We have had a number of instances where people have abused, spat on and physically attacked people of Asian Origin, blaming them for the spread of COVID19. This is totally unfounded, and cowardly behaviour brought on by Fear and the unknown.
People need to stop doing this, it has no grounding in common sense.
People are attacking front line workers because they believe that they are spreading COVID19, Stop it, this is totally unfounded and cowardly.
We have had young people who are working in supermarkets attacked by older so called Adults, just because they are following the guidelines set down by their Management, their Local, State and Federal Governments. Stop it, your behavior is reprehensible, immature and cowardly
People getting abused because they are wearing masks, people getting abused because they are not wearing masks.
People need to slow down, I understand that it can be tough however we are all in the same boat at the moment, what makes us strong is how we act and behave under certain circumstances and that is what shows ourselves and others what our character is.
There is no need to be so animalistic in our behavior that we start to blame others for our own fears. Let go of your fear ego and allow your compassionate ego to the fore.
Having said all that above, I am fully aware that there are many more people out there that are supportive and compassionate and community minded and these are the people that I usually highlight in my posts, however I just had to remind people to not be so bloody minded, we are not a pack of wild animals that look at everything else as the cause for all or fear. We are people that take self responsibility and act civilly to one another.
As a bit of Humor I would also like to show this image that came up on Facebook. It is around Social Distancing and specifically those who do not follow the guidelines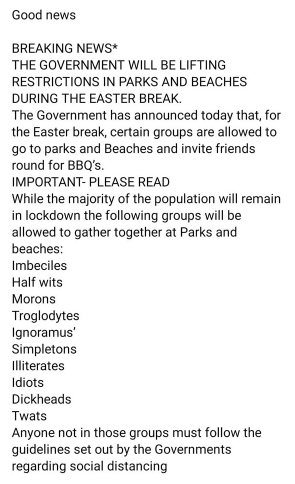 Have a great day and remember, you are your neighbors neighbor
HIVE NEWS
Looking for something to do, write about and participate in



In light of the conversation above about how we might Act, React, behave within thse moments of turbulence and uncertainty.
This post by @chireerocks where Chiranjeeva speaks of not allowing your emotions to takeover, do things in good ways, See beyond any obstacle, then it's easy to tackle

Highest Good - by @chireerocks
Thank You Chiranjeeva for being an inspiration to others #ThriveOnHive