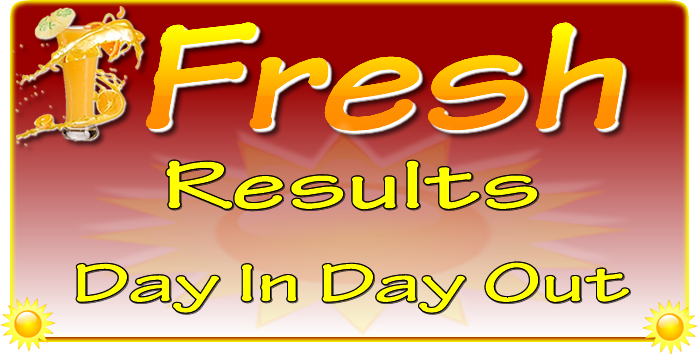 Hi Folks
Only the other day I was looking through some old graphics of mine and I discovered a series of Splash Pages I had mad, some 10 years ago, for Cup of Traffic,
These were not splash pages for members to use but pages I had created myself so that I could promote the site I owned.
Many of you would remember these as they were pages, I made with me dressed in a myriad of costumes, well at least my head on different bodies so to speak.
These pages converted quite well and created a lot of laughs in the community.
They did this because the pages were personalised.
What does this level of personalisation do, it creates a sense of knowing the individual promoting the product?
People respond when they see faces because they can relate, when we see a face we empathise, we can also relate to the expression on a face. They add a human touch that will trigger emotions in the viewer.
Showing your face is a great way to get your viewers engaged.
Consider the image of yourself that you put up. Ensure that you are engaging the viewers gaze with your own eyes, don't put up an image that is looking away, this will create a disengagement and you have just wasted a space in your promotions as the viewer will not relate.
Show an image that demonstrates compassion, trust confidence.
In the pages I created, I also added the humour element, this allowed the viewer to engage even further by creating laughter, laughter create a good feeling in people and this good feeling lasts even when the laughter subsides. It helps create a positive and optimistic outlook and generates a greater feeling of kinship between the viewer and the viewed.
Humour will allow the viewer to relate on a realistic level, which is practical, less threatening, and more inviting
When marketing something, if you can create these bonds with your audience then you are more likely to have them follow through even further because they are feeling good about what they have just seen and will want to know more.
This is just a brief, one step, into having your audience engage with you further.
When we are promoting ourselves, because that is what your business is, utilise the many techniques that are available to engage with your audience, let them know you, and don't be afraid to show them.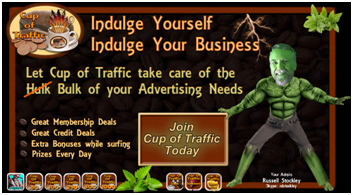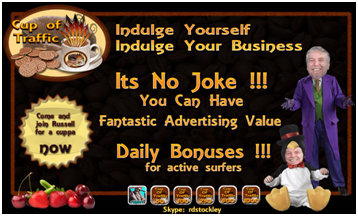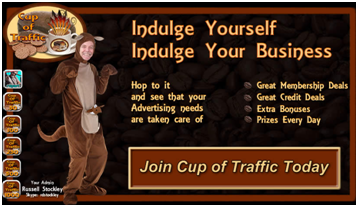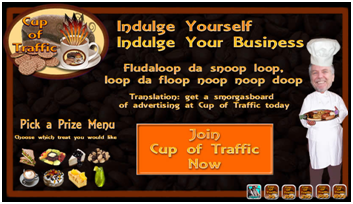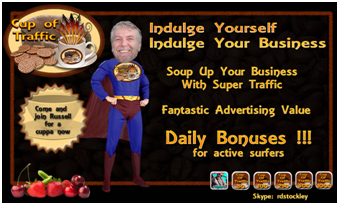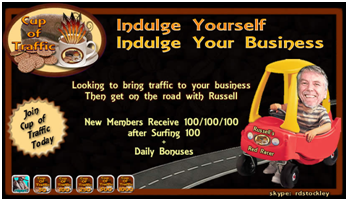 The images above are just a small selection of the pages I created.


If you are really looking for a helping hand to developing your business, then there is no better choice than to follow the programs that others have used and continue to use Just Click The Banner below to find out how


Daily Prize Winning Opportunities
Click on the Banners to be Taken to each blog and look for the Open for Entries post for the day