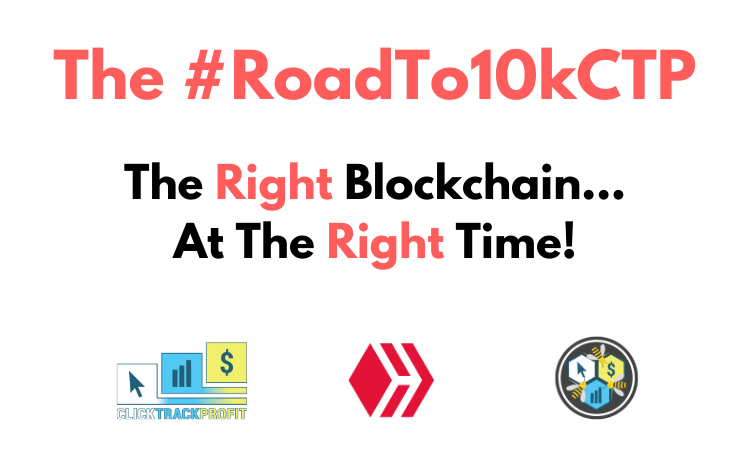 This week's episode of the Road To 10k CTP Tokens!
And what a week it's been....
From becoming a top 6 witness on Hive-Engine....
To growing by leaps and bounds with our amazing community...
This show, is all about YOU and your questions and comments!
Enjoy :)
(Unsupported https://lbry.tv/$/embed/the-right-blockchain/351eb2124ee97b936065013aef3841873deee298?r=2JkNfTjd9HedPfjBEKjaawRf9a7FPMNT)
Note:
Sometimes the video hosted on LBRY doesn't show properly within all the front ends of Hive...If this is the case, simply click this link, and it'll open up on a new window to view it. Hope that 3speak is back to full speed soon cause well...Other video platforms are weird and we love us some 3SPEAK!!!!