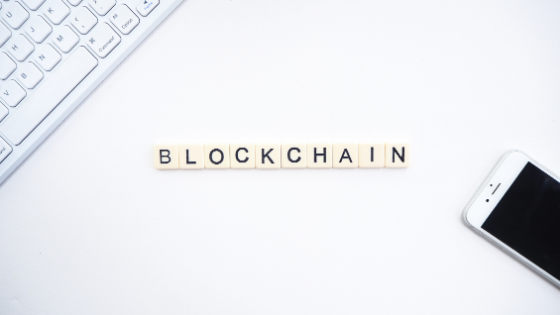 I started here on the blockchain in April 2020. At that time I haven't even heard of blockchain technology. I knew about Bitcoin and cryptocurrencies, but that's about as far as it went.
Bitcoin caught my attention and I bought some during the previous bull-run in 2017. Yet, due to a lack of knowledge and experience, I sold again in 2018. Fortunately, I was able to make a little profit in the process.
I started believing that crypto is the way to the future. I wanted to learn more and I found lots of information about buying and selling (trading) Bitcoin. I even did a couple of small trades. I won some and I lost some...nothing major.
But hey, you can't believe everything you read on the internet. Some people will tell you crypto is the future while others will tell you to run for your life when you only hear the word "crypto".
Decide For Yourself.
As someone who is trying to learn more, at this point, who do you believe?
Then, one day, I was surfing the internet again, looking for some information when a link caught my eye. It was a link posted by @jongolson. It was something about crypto and how you can Start Earning Today.
I clicked on the link, watched the video, and I was hooked. No flashy promises of how many millions you can make in six months and all that nonsense. No, it was based on the fact that first, you have to take action and then show up every day and be consistent in your actions.
The amounts that were mentioned were small, but this was to test the waters for yourself and also without any out-of-pocket expenses.
To me, that was a fair deal and I was eager to start learning about other cryptocurrencies as well. I decided to put it to the test. I believed that this could give me the opportunity to make up my own mind as to what I will believe in the end.
So, in April 2020, I started with $0. That's when I also got introduced to the blockchain, and I have to admit, this "blockchain stuff" was quite intimidating at first...lol. As I jokingly told my daughters the other day..." heck, I still don't understand this blockchain stuff and I've got no idea how it works. But I just do what they tell me to do and it works"...lol!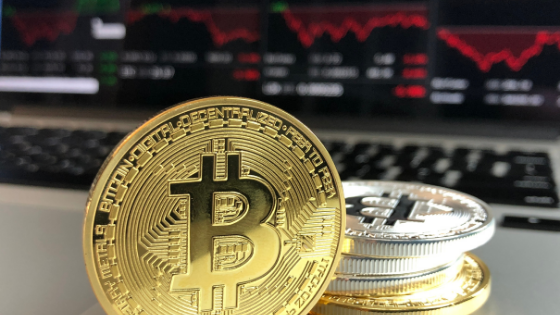 I think there were 2 or 3 occasions where I didn't know what was going on and I reached out to Jon. He ever so patiently saved the day every time.
I remember the one time when I opened my account and found I had a delegated balance of HP that (in my mind) was just humanly impossible. I actually got nervous and started looking to see if I could find where the "mistake" could have come from. Eventually, I found the person's name from whom this delegation came. Still, I had no idea as to the "why" and "how" it happened.
I sent Jon a message and asked him what is going on and what I should do about it. Today, I personally think he had a bit of a giggle at first but he told me that nothing was wrong. It actually happens sometimes and this particular person sometimes does things like this.
At least I knew how to handle the situation from there...
Using FIAT Value Only As a Measuring Tool
I know they teach us not to always look at the FIAT value but to focus on accumulating and holding.
But, for illustration purposes only, the following:
As mentioned, I started here in April 2020 with $0.
Today, 26 February 2021, my HIVE portfolio, including BAT in my UPHOLD account and some PRE tokens, has a value of approximately $303.00. On 19 February it was approximately $409.00, but that was just before the dip (which is why they tell us not to be too concerned about the FIAT value).
I have also learned the value of not constantly checking the FIAT value and how it is better for me to HODL.
I have already experienced the benefit from what I have learned here, applying it with Bitcoin outside of the HIVE blockchain as well.
I started making small deposits into Bitcoin in July 2020. I do this every month, and to date, I have seen 244.84% growth on that account alone.
I also bought some additional Bitcoin in October 2020 and invested it in a BlockFi account. This account is currently in profit by 341%.
See, this is the advantage of HOLDING (or to HODL). Just over a week ago, my BlockFi account was over 422% in profit, but now I'm not scared of the dips anymore. I'm still in profit...a massive profit of well over 300%. And it will go back up again, back to 422% and beyond. Then it will pull back again...and go back up. That's just how it works.
The Way Forward
My goal for 2021 is to learn more about blockchain technology and become more active on the blockchain. I also want to start investing FIAT currency into my HIVE account...as Jon says...put some skin in the game.
The bottom line is this: Here, I have learned more in less than a year (knowledge that I can actually apply), than what I have learned all over the internet in 4 years.
What I have learned in general on the internet, was downright confusing (to me anyway). Because everybody is an "expert". Yet, the one says this and the other one says that...
Arriving here on the #Hive blockchain though, you learn and get support from the various communities such as #LeoFinance and #CLICKTRACKPROFIT. Everybody is like an open book about what they do and why. Yes, some like day-trading, and some like to HODL. But there's no beating around the bush. At the end of the day, you can form a clear picture of the different approaches and make up your own mind about what will work best for you.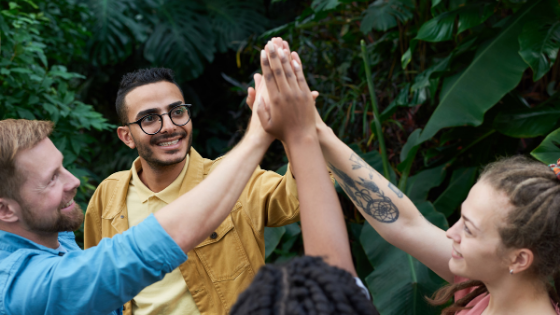 Thank you to the awesome #CTP community for all the support, upvotes, comments, and replies I have received so far! As I mentioned to Jon the other day...this is not merely a group. It is a community in the real sense of the word, where people actually care and support one another.
And thank you to @jongolson and @blainjones for all your hard work, support, and everything you put in place for us to benefit from. I am merely at the starting point of my journey and I am learning day by day, but without you, I would not have made this progress!