We have a live clicking contest this weekend for the viral mailers!
This is just a part test we are looking to build on and to see if we can make something BIGGER for the Mailers Industry in the near future.
A great idea from @elizabetamt!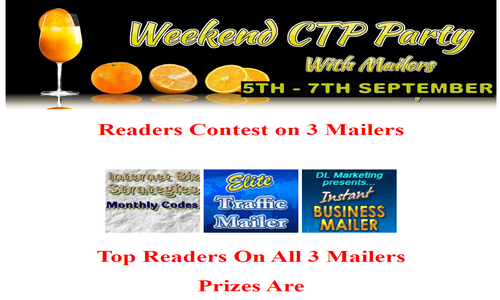 Simply read viral emails from the participating mailers this weekend and you could be in for a CTP Token prize for the TOP 3 clicks in the leaderboards!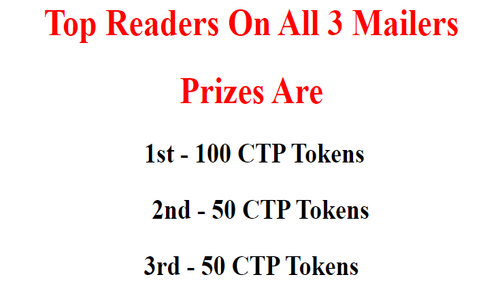 Good luck and remember to send out your viral mail at the same time to receive an increase in views this weekend 😃
Checkout the splash page for more details on how to compete in this mini weekend promo - https://internetbizstrategies.com/splashpage.php?splashid=10&rid=1