The Scavenger hunt is a fun game that not only generates traffic to your own links, but also rewards your efforts when you post your journey here on CTPtalk.com and earns you drawing tickets to win some nice prizes.
To participate in the Scavenger hunt and start earning rewards you can start by creating an account or logging into the members area at Click Track Profit
In our first task which is also our spotlight banner site for today we was told to head up to Westacre which was occupied by Cruisin Xchange. Here we surfed 80 pages to find Luke.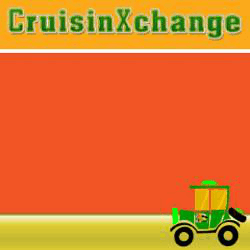 And then we were off again for the second task of today. We reloaded the map of Listopia and found out that Luke had went all the way over to Edgecastle which was occupied by Pistol Packing Mama today. Here we surfed 43 pages to find Luke. We carried on surfing upto 50 so we could claim the CTP badge too.


For our 3rd task we was told that Luke had took the vry short trip to Foxview which was occupied by Crypto Traffic 4 U for today. We only needed to surf 41 pages to find Luke here today.

Our 4th task of today we checked the map and noticed Luke had gone Valbeach which was occupied by Cup of Traffic. Here we surfed 47 pages to find Luke.

For our 5th task today we was sent back to Westacre which was still occupied by Cruisin Xchange. Here we surfed another 80 pages to find Luke.


And #LukIsAlive today.
You Have Earned:
10 XP
You now have 1 Entries
for the weekly drawing!