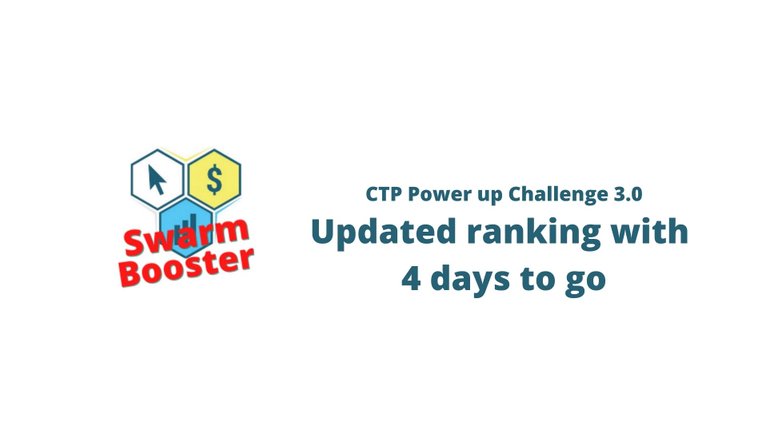 It seems that with the doubling of the prize money and with the end being close, people get more and more excited and required the actual standing of the CTP Power Up Challenge.
With about 4 days to go, I've updated the ranking just now and it looks as follows:
CTP Power Up Challenge Ranking (Standing 30.4.2021, 11h30 CET)
The finishline is close! There will be one more ranking done on Sunday!
---
Learn more about the CTP Swarm Booster: