Hey Hey all,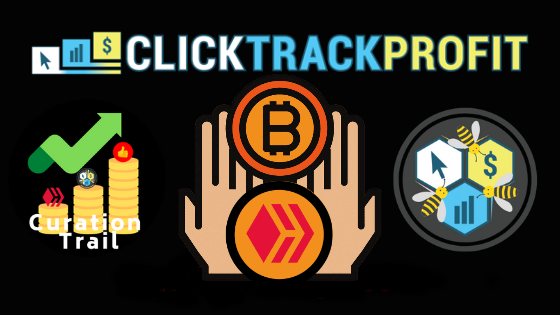 Let me jump right into the market report. Looks like it has been an interesting 24 hours. Interesting while I slept.
Bitcoin: $31,249.41 Down a bit.
Hive: $0.1333 Down some.
Index token: Some very nice volume on here in the last 24.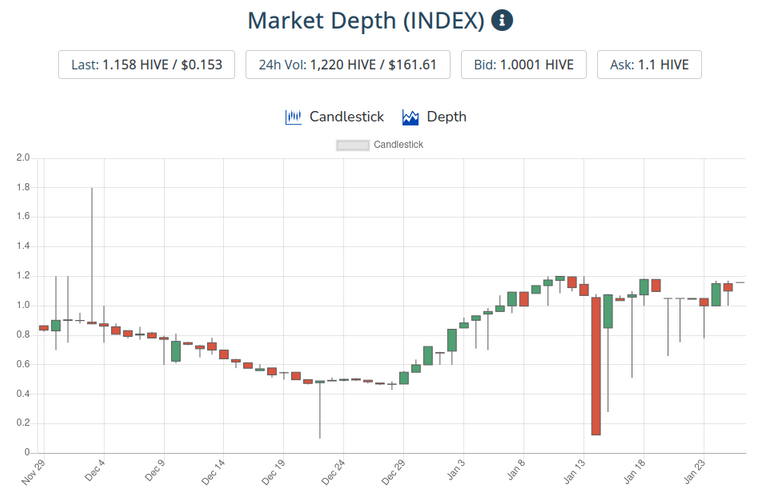 Leo: Well to be honest I thought I would see a spike after their successful launch of their Lightning Data Base. But the volume is still fantastic.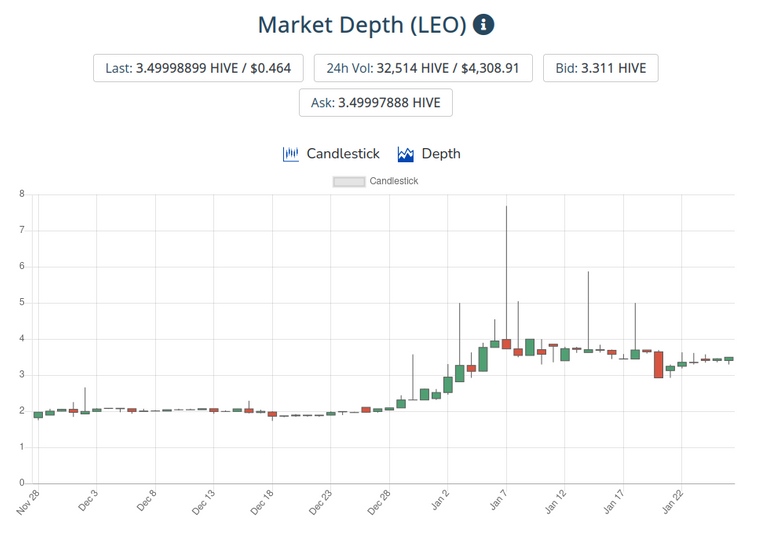 CTP Token: I am waiting on a break out on that. And if you have not hear about the Partnership with Hivepay and Ark then here is the link Hivepay & Ark.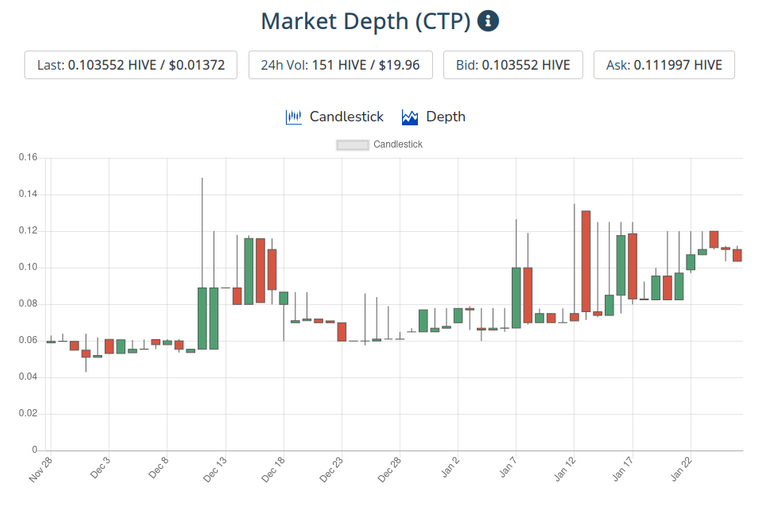 BBH: I want to thank the dedicated few that pick up some of my little token that will. I know the graphic looks like the price dropped. But as a reminder, trying to keep 1 BBH = 1 Satoshi and with the price of Bitcoin and Hive constantly changing so does the price of BBH.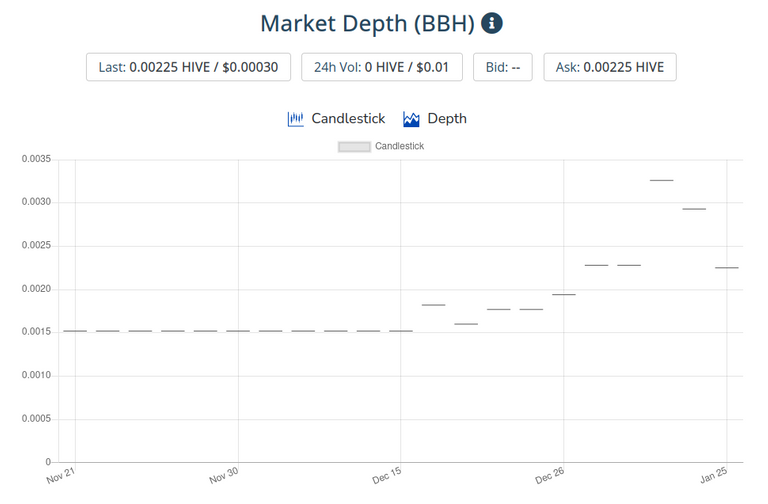 ==============================
My daily beg:
I am still waiting/hoping for someone to step forward to guide me with distribubot. I know there are a lot of great people out their in the community and should be able to help or get the world out that I am looking for help. This is the first goal I want to get done in 2021. HELP. ;)
================================================
Don't forget you can follow me on twitter: Join me on Twitter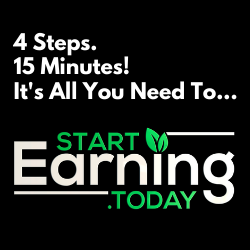 Get FREE crypto at CoinBase: Free Crypto


Have a great day all.
Bradley