¡Bienvenidos a mi blog, chicos! El día de hoy me toca agradecer por algo que verdaderamente me ha hecho sentir especial desde hace muchísimo tiempo como lo es el ser capaz de crear mi vida, lo cual yo interpreto como el ser capaz de construir mi propio futuro.
Welcome to my blog, guys! Today I have to thank you for something that has truly made me feel special for a long time, which is being able to create my life, which I interpret as being able to build my own future.

El don de ser creativo | The gift of be creative
Una de las cosas que más agradezco a la vida es el hecho de poder ser creativo, de tener ingenio para desarrollar ideas y proyectos, porque siempre ando en evolución, siempre me reinvento y eso me hace salir de mi zona de confort en cada momento que puedo, eso me ha hecho poder impresionar a las personas que se acostumbran a mi tipo de contenido.
Además de eso, agradezco demasiado el hecho de ser curioso por haber estudiado una carrera científica, porque eso me ha llevado a aprender a hacer muchas cosas que me han dado dinero en momentos difíciles de mi vida, ha sido increíble el camino y me siento bendecido por todo lo que he logrado y todo lo que lograré gracias a estos dones.
One of the things I appreciate most in life is the fact that I can be creative, that I have the ingenuity to develop ideas and projects, because I am always evolving, I always reinvent myself and that makes me go out of my comfort zone every time I can, that has made me able to impress people who get used to my kind of content.

Besides that, I'm very grateful for the fact that I'm curious about studying a scientific career, because that has led me to learn to do many things that have given me money in difficult moments of my life. The path has been incredible and I feel blessed by all that I have achieved and all that I will achieve thanks to these gifts.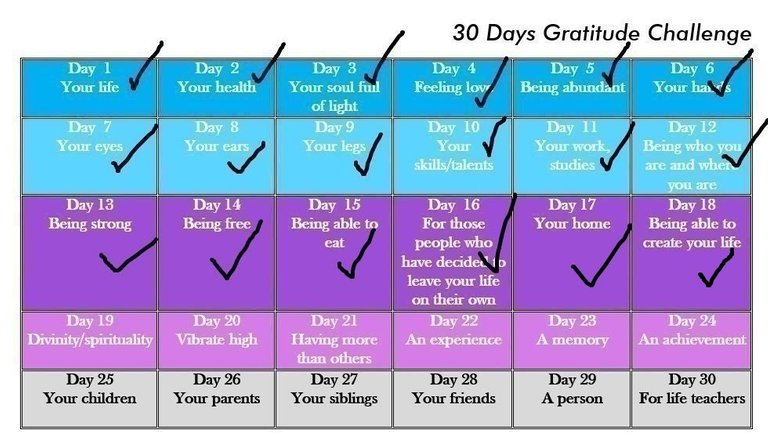 He cumplido un día más y cada vez me siento más comprometido con el reto, agradezco demasiado a @vaneaventuras por crear este reto donde puedo expresar todo este amor que llevo por dentro, a @jesymarcano92 por la motivación porque de no ser por sus historias, no estaría acá compartiendo las mías y a @jaynie por el espacio en PowerHouseCreatives para colocar mis historias, es simplemente hermoso.
Si deseas ver mis publicaciones anteriores del reto, te los dejo a continuación:
I've completed one more day and I feel more and more committed to the challenge. I'm very grateful to @vaneaventuras for creating this challenge where I can express all this love that I carry inside, to @jesymarcano92 for the motivation because if it weren't for their stories, I wouldn't be here sharing mine and to @jaynie for the space in PowerHouseCreatives to place my stories, it's simply beautiful.

If you would like to see my previous challenge postings, I'll leave them below: