Probably the worst thing that can happen to some family is that members start to fight with each other... The same goes for any business, between business partners, or workers... And also, for the community... It was beautiful to see the Hive community last year when we were all together fighting for our blockchain, for our home... Also, it was amazing to see how almost everyone came to our new home, Hive...
But, I have noticed lately that there is some "bad blood" between some tribes and communities here, which I can't understand... I have created a couple of blogs and vlogs about this topic, but it needs to be said more time... Whatever is built on the HIVE, it is part of the blockchain... As a part of the blockchain, it adds value to it, which can bring more people and raise the value of Hive...
Created in Canva.com
So, we are all playing for the same team and there is a place for everyone... Yes, some tribes perform better, but that doesn't mean that we have to slow them down, just the opposite, we have to follow the lead and make ourselves better... That is the right way of thinking and the right mindset of team play and progress...
I don't want to pick a side, and if I have to, I will pick HIVE over any other side... During these 2 years on the blockchain, I have supported many dApps and games that we have on our blockchain... On my gaming account (@cryptofiloz) I have given away over 700 cards to Hivians! Not just that, I'm continuously create gaming content about Hive-hosted games and promote them here, but also on other platforms like LBRY or Publish0x...
-----=====(((((( ooooooooooo )))))=====-----
Investing in some of the Hive-Engine tokens and creating content on platforms like CTPTalk.com or LeoFinance.io, I'm supporting them by adding value with my content and curating others with my stake... But, finally, by doing that I'm adding value to the HIVE!
Anyways, I felt that I have to do more and contribute more to Hive, so I have supported the wLEO liquidity pool on Uniswap when it was launched... From the very first day... I like what the LeoFinance community is doing, and I will support them in other ways as much as I can... Is that mean that I will not support others? No way! I have said it before, and I will say it again... I will support everything that brings value to the HIVE... Yes, it was a pool on Uniswap, but still, the LEO tribe is hosted on Hive... People will poke around and come here... Mission accomplished!
-----=====(((((( ooooooooooo )))))=====-----
The next step was more than obvious... If you check my posts you will notice that I'm a very big supporter of decentralization! When I saw that Hive-Engine is moving toward decentralization of their exchange, I have jumped on to support it by creating a witness node... To be one of the decentralized nodes that will feed the Hive-Engine, one of the crucial parts of the biggest picture, of Hive in general... If we didn't have tribes, HE tokens, who knows how would Hive look like, and would it survive at all... Tribes were one of the crucial elements of keeping this blockchain alive in the ugly, bearish time...
I have rented a machine for one of my projects 2-3 months ago, but in the end, I didn't use it for that... So, I have decided to use it for running a Hive-Engine node... I know that it is far better than the minimal configuration, which means that it will be a STABLE part of the network that can run a lot of processes at the same time...
Machine consists of:
Intel Xeon E3-1245v2 (4 cores/ 8 threads)
32GB DDR4 ECC 1600MHz
3x 2TB HDD SATA Soft RAID
250 Mbps Network
DDOS Protection
-----=====(((((( ooooooooooo )))))=====-----
In the end, I would like to thank everyone who gave me the vote of confidence, even before I have proven that I can do this in a quality way as I usually do my work... Appreciate the support!
If you didn't vote and would like to support my witness node, you can go to https://tribaldex.com/witnesses and vote for @ph1102.ctp witness... All you have to have is a bit of staked WORKERBEE tokens... Btw. those tokens are also miners and will earn you some BEE tokens that you can use later to create communities or other stuff that will be launched soon... Or you can sell them on the market...
Thank you for your valuable time,
~ph~
---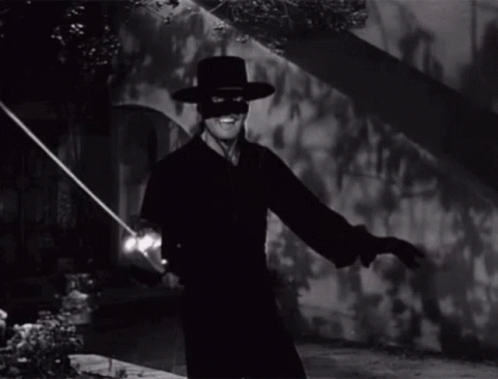 Don't forget to follow, reblog, and browse my Hivepage to stay connected with all the great stuff!
You can also find me on LEO Finance .:. Twitter .:. LBRY