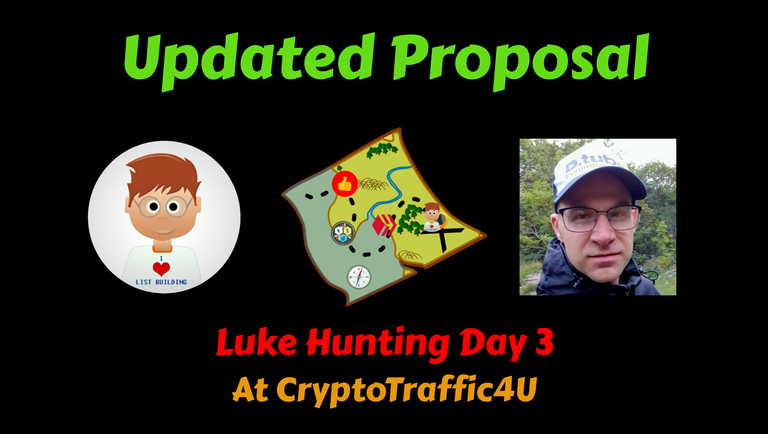 Made in Desygner
Updated Proposal
So after getting a lot of feedback both on my post yesterday and in Telegram, plus I have myself been making a lot of thinking on this, then I have come up with something that I think is the right way forward.
Do add your feedback to this, it will not be implemented over night or anything, and tomorrow I won't be able to make a hunt myself since I have 2 posts to make for @thisisawesome that day.
My thinking here is to keep the Scavenger Hunt part as is, but to add additional tickets for the daily and weekly drawing based on actions taken to build your list.
My Proposal
Level 1 - Get 2 extra tickets for adding tracking and conversions for your list in your daily post for Luke.
Level 2 - Get 2 more extra tickets for writing about your list, what you do to improve it and so on, and make a good quality post about this with at least 300 words.
Level 3 - Get an additional 2 extra tickets with the same basis as level 2, but with a good post of at least 500 words.
That means you can get up to 6 extra tickets for the weekly and daily drawing each day.
What do you think?
My Listbuilding
Now onto my own listbuilding, so I have got 3 new subscribers since yesterday, 1 of them was for the Mobile Cash Formula, and it came from a LeadsLeap Pro Ad, and was on LCP 2.
Here is also the statistics for both LCP's for Mobile Cash Formla for the last 24 hours.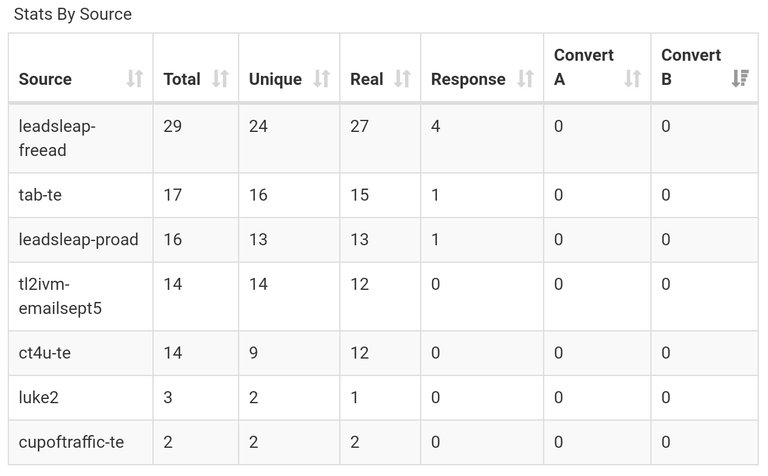 Screenshot from LeadsLeap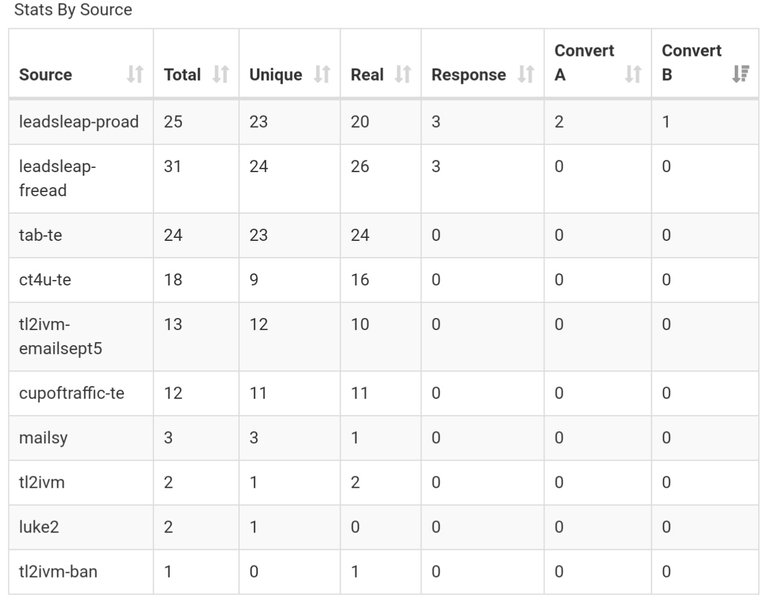 Screenshot from LeadsLeap
As I said there was 2 more subscribers, 1 was for the I Am Alive ebook, and it was probably from the Unicorn's Oasis since it did not register in my tracking, I have fixed that now and got the tracking link for that.
The other one came from a LeadsLeap Pro Ad, and that is the CTP Makes You Money ebook.
Both those ebooks are also chained to my list that I use for broadcasting my blogs and vlogs, and that list has 147 subscribers as of right now.
There is one thing that I really do need to fix here, and that is to add a site where all my ebooks can be downloaded, if you sign up to one you can't get on the other list since they are chained, but that will be done during the coming week.
Luke Hunting Day 3 - At CryptoTraffic4U
So my hunting for Luke today resulted in 1 find of him, and that was on page 78 of surfing in CryptoTraffic4U, which is a nice TE owned by Daniel Lawson, @djsl82.
I saw 1 personally branded LCP that I really liked, and a few more that was a bit too many ads on, but still personally branded LCP's.
I also added my tracked link for split testing my 2 LCP's for the Mobile Cash Formula, and as you can see in the stats above, already got some traffic, so collecting data on this for now.
Here is a gif with some screenshots from my hunt today.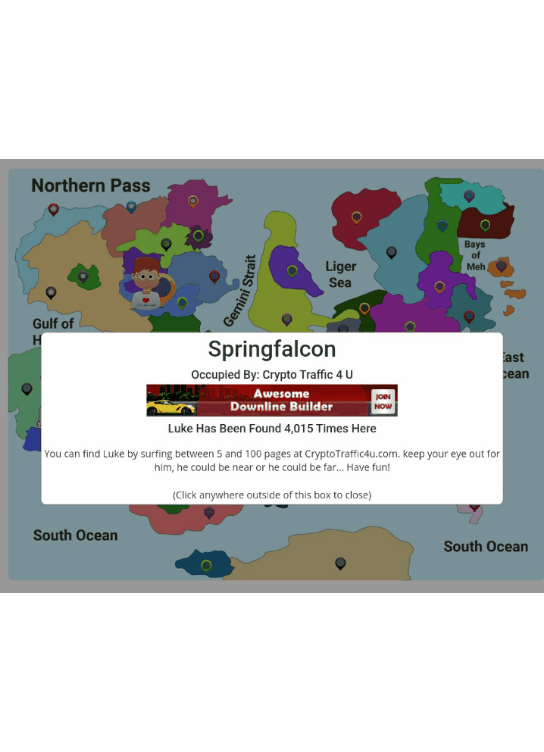 So that was my hunting for Luke for this day, and as I said above no hunting tomorrow, too much to do for @thisisawesome.
Thank You!
Thank you very much for reading this post, I hope you enjoyed it, leave your thoughts in the comments below, and ...
Stay Awesome!
Sincerely,
Erik Gustafsson
---
This is my own personal opinion, do your own research before investing, and seek legal counsel if uncertain.
---