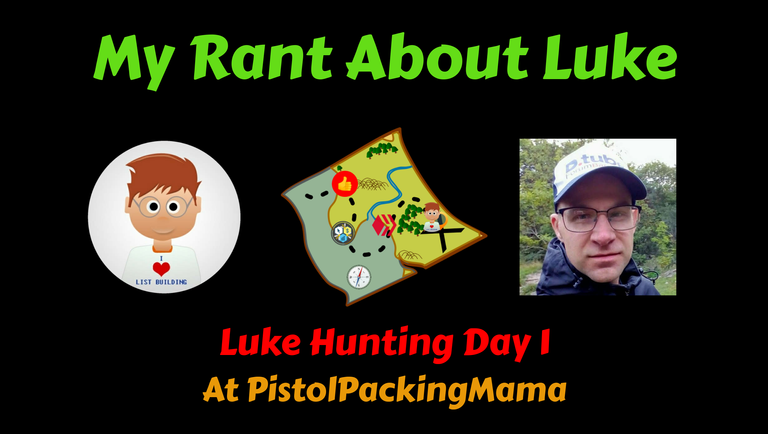 Made in Desygner
My Rant About Luke
So there has been quite a few rants lately about the #LukeIsAlive contest, and specifically about the quality of the posts that take part in the contest.
I agree with most of that, many posts are just a statement of completing the Scavanger Hunt in ClickTrackProfit, and sometimes even a bit lacking in that department too, and in that case I do point it out with the comment from the @lukeisalive account, and only adding tickets for confirmed sightings of Luke.
@blainjones suggested in the show last night that they should write about what they saw when surfing, now that might be a good idea on the surface, but after surfing over 50 pages myself today and only finding 2 pages not being a standard affiliate page that is no longer such a good idea.
That being said if you add your awesome LCP to that mix you might get some results just because it stands out from the overall boredom of everything else being promoted.
Some History Of Luke
When I started hunting for Luke back in I think it was March or April, might have to check that, I did so after having added Luke and the Scavanger Hunt to the I Am Alive ebook as a way to promote it as a lead magnet.
It was not even a contest yet, and some other people in CTPtalk started doing the same, and that got @jongolson fired up, so he contacted me about running a contest for this, and I said yes, and a few weeks after starting that I also created the @lukeisalive account to handle the contest.
In all this mix I also stopped hunting for Luke myself due to lack of time really, and I have not been able to pick it up again.
My Vision
When I did hunt for Luke I did so with the focus of building my list first, and I also wrote about conversion rates and such in my posts that I made to share these hunts.
That vision has always been what I imagine the posting for #LukeIsAlive to really be about, and then you just share the daily hunting in addition to that to get your tickets for the contest.
But not doing any hunting myself and not leading by example by sharing how I envision it with listbuilding as the focus and the traffic as a way to get subscribers to your list, and how to optimize this with tracking, that means there has not really been a vision to follow.
That is why I will try to do at least a few hunts for Luke each week and show how I mean and also share about how I build my list and optimize the traffic for that with tracking and all.
That being said as I did when I started I will only surf to find Luke once per day, not a complete Scavanger Hunt, time is limited after all, and as I am also just restarting this surfing for Luke, statistics for each site about conversions will not be very high to start with.
As I do this I will also develop this a bit and add stuff to make things more interesting, like continuous stats of all my tracking for each day that I hunt for Luke.
Luke Hunting Day 1 - At PistolPackingMama
So today I found Luke one time at PistolPackingMama, this is a traffic exchange which is run by Renee Vorbach, @mamasez, and I surfed just over 50 pages here, finding Luke at page 46.
So as I said above only 2 pages where of any interest, 1 was an LCP with branding using the LCP builder at TrafficLeads2IncomeVM, and the other was an LCP promting the I Am Alive ebook.
Here I just added my LCP for the Mobile Cash Formula, and will start collecting data on how this TE is performing.
For tracking I use LeadsLeap as my link tracker, I am upgraded there, but the tracker actually have Conversion Tracking even for free members, and the detials of the statistics that I can get from LeadsLeap is much more granular than most other link trackers, even paid ones.
Here is a gif with screenshots of some of the highlights of my hunting for Luke today.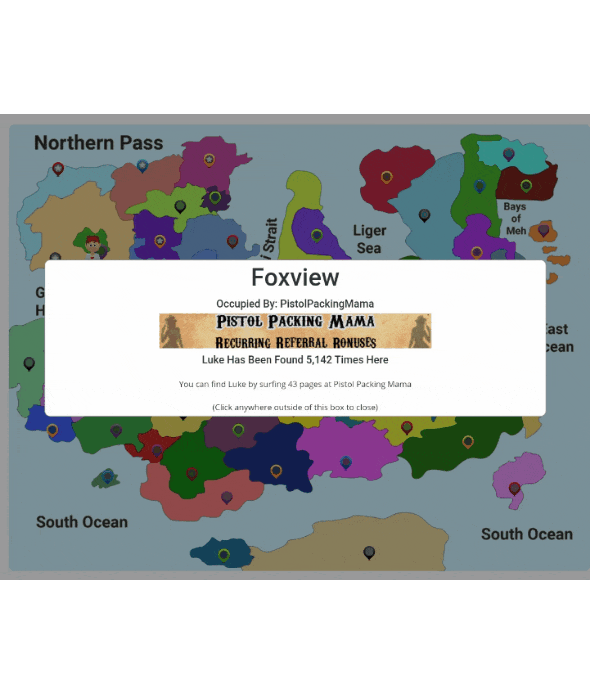 That was my #LukeIsAlive for today.
Thank You!
Thank you very much for reading this post, I hope you enjoyed it, leave your thoughts in the comments below, and ...
Stay Awesome!
Sincerely,
Erik Gustafsson
---
This is my own personal opinion, do your own research before investing, and seek legal counsel if uncertain.
---