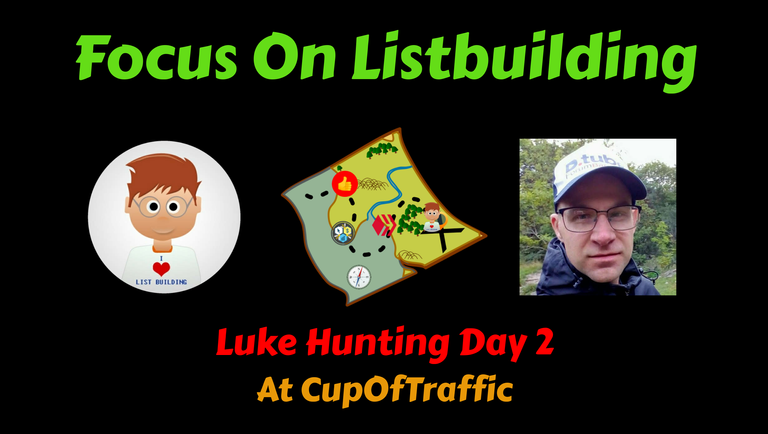 Made in Desygner
Focus On Listbuilding
To begin with I want to expand a bit on my thoughts for how to improve the #LukeIsAlive contest, and the posts that takes part in it.
In my post for this contest yesterday I wrote a bit about the history of the contest and also about my vision for it as something to build your list first and use the Scavenger Hunt in ClickTrackProfit to get traffic and subscribers for it.
Now me just leading by examle and using these posts to build my own list might not be enough to actually get a real change here, and at the same time there is also the fact that I don't want to discourage anyone from surfing for Luke.
My thoughts here is therefore, and please do add your feedback about this, to add additional tickets for sharing tracking and the work that you do to build your list, like stats for conversions, creating a new LCP for it, or working on your email follow up series.
What I suggest here is that you can get up to double the number of tickets for sharing this in your daily post for the contest.
I am not yet exactly sure about the details here, and also how to determine at what level that you need to share to get max additional tickets, or any of that, but I am asking for feedabck on this, and it will take about a week I think to start implementing this.
What do you think?
Why Listbuilding?
The reason to focus on listbuilding is very simple, if you do not promote your list you are not promoting your business, your list is your business, and Luke's full name is also Luke The Listbuilder.
Building your email list is the core of what this is all about, otherwise you just surf to waste time, and to build somene else's business not your own.
I Don't Have A List!?
Well if you don't have a list to promote, just start sharing how you are creating your list, and if you don't have the funds to buy an autoresponder right now, TrafficWave has this thing called the Matrix Buster, if you sign up under me and join the Matrix Buster you can get up to 60 days for free, 30 days for the free trial, and the next 30 days paid by me.
Even free members in ClickTrackProfit gets 1 free LCP, and upgrades that you can pay to get more is also available, and you can pay for that with CTP tokens, which you get by posting about Luke, and additional prizes that you get from the contest.
As to tracking HitsConnect does not offer conversion tracking for free, but LeadsLeap does, and they have many more features in their tracker.
So there is no excuses left for not building your list.
My Listbuilding Today
Now onto my own listbuilding today, so I have found that my tracking was a bit of a mess, and worked to clean it up, adding the split testing rotator for my 2 LCP's for Mobile Cash Formula that I focus on promoting right now.
And also to remove other ads from the main places where I promote it, and adding it to where I am currently surfing for Luke.
For my Mobile Cash Formula list I now have 26 subscribers, but very few of those registered in my tracking, mainly because in some places I did not even use the tracking, and that also holds true for The Gauntlet, and since I have already got the feedback I need there I took that down.
As to the feedback from The Gauntlet it's a tie basically, the exact same rate of stars 4.5, and similar positive comments, now I need to get feedback from the field, actual traffic to them and comparable so I know which is the better.
Anyways here is the stats that I actually do have right now, and as I said I do have 26 subscribers, so very few of those is showing here now, but hopefully this gets better with my cleanup.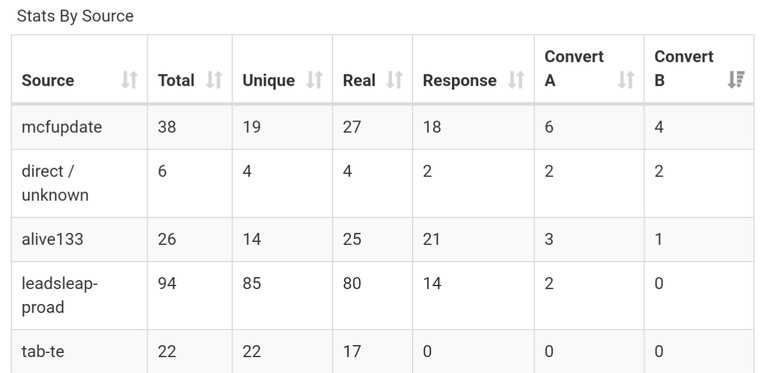 Screenshot from LeadsLeap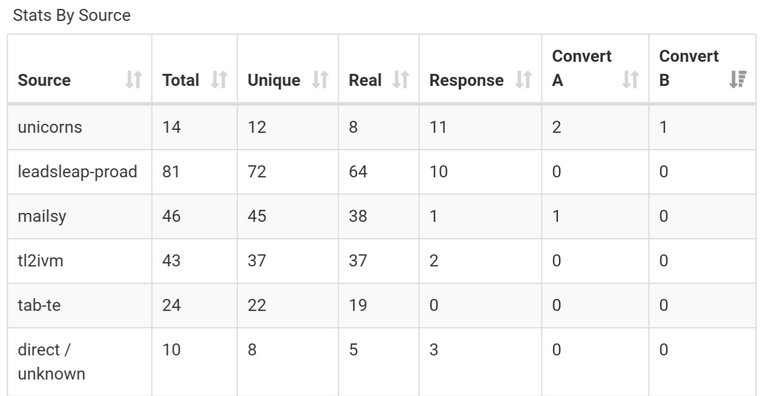 Screenshot from LeadsLeap
Yes I am tracking both Thank You Pages, so Convert B is fully subscribed here.
Well that is where I am right now, and now it's just to start working and get all these numbers up, and optimize my traffic and LCP's for maximum conversions.
Luke Hunting Day 2 - At CupOfTraffic
Today I found Luke 1 time at CupOfTraffic, this is a traffic exchange that is owned and run by Russell Stockley, @russellstockley, and I really enjoy the design of it.
That being said when surfing here I only saw 1 LCP which also included the picture of the person promoting it, otherwise there was some more LCP's, but only standard affiliate program ones with no branding on them.
What I did like though is that there is a chat so I can talk to people when I surf, this is a very powerful tool to build your brand even more, and I have previously had good results talking to people that have later signed up to my list just because of that.
Let's see if the lack of good LCP's means I get seen here, though surfing just over 50 pages will not be enough to determine that, so it's just start to collect data for now.
Here is a gif with some screenshots from my surfing here.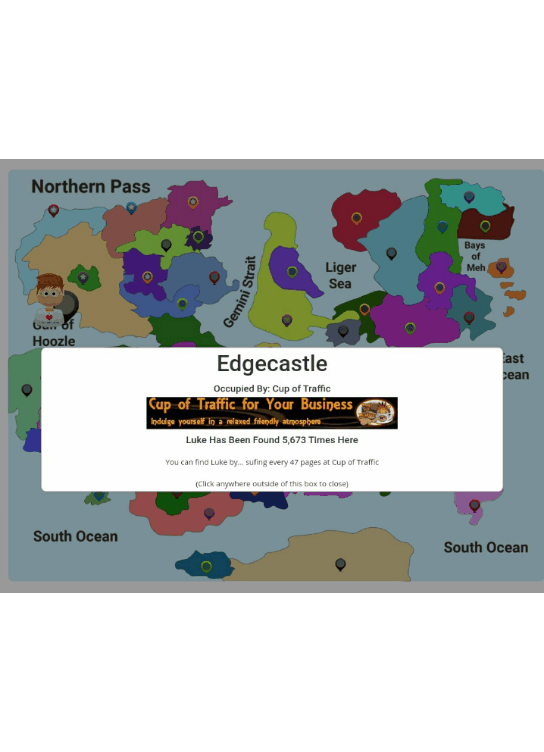 That was my hunting for Luke for today.
Thank You!
Thank you very much for reading this post, I hope you enjoyed it, leave your thoughts in the comments below, and ...
Stay Awesome!
Sincerely,
Erik Gustafsson
---
This is my own personal opinion, do your own research before investing, and seek legal counsel if uncertain.
---