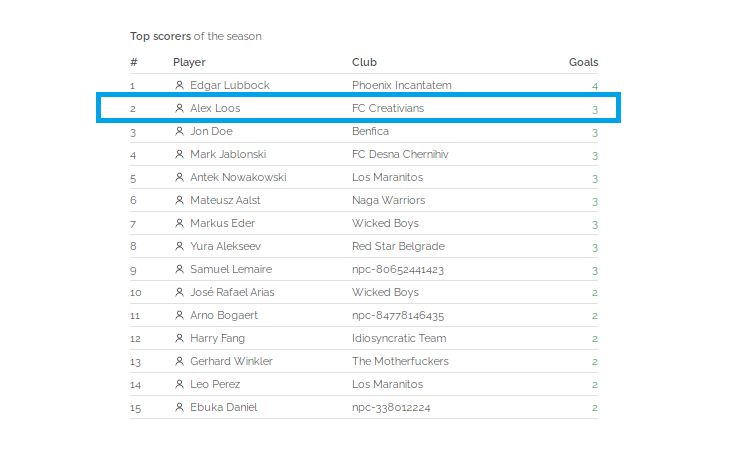 In my entire 22 season of playing Rabona game, this is the first time my team ever had an appearance on the "top scorers of the season list". Thanks to Alex Loos for helping set the new record for the team and that in the first game of the season with a Hat-trick. Loos did his debut at the 16' 37' and 55' respectively and contributed his part to help the team secure her first 3 points with 6 goals altogether.
Ales is an 18 years old attacker from Netherlands scouted about a week ago but presently stands at 65 Overall Strength, while still earning 400 RBN. Indeed, I'm beginning to understand better the need for pushing further the Youth Academy. After a few weeks of financial stability for the club, I'll push further to see whether 75% level for scouting could be possible at a manageable operating cost.

This first win means a lot for FC Creativians as the boys try to secure a thriving spot in league 2 table. With 116 ball contacts, 67 passes, 23 dribblings 17 shots and 10 shots on goal, my team dealt well with the Scorpions side.
Starting the league with such awesome performance has a way of motivating the team for more strides in the future. We look forward to securing a good spot in the season among top 5 teams in the group.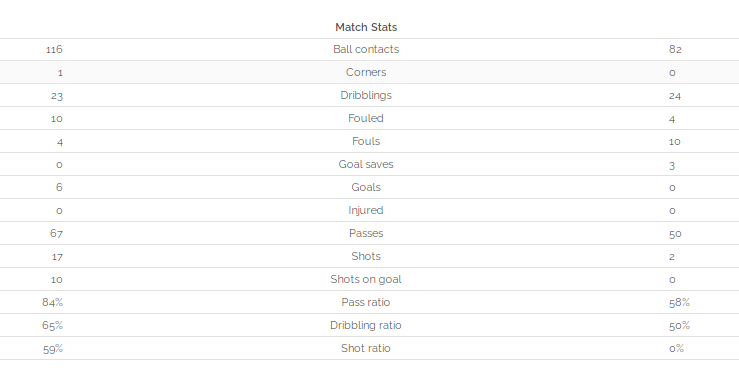 It looks like Alex would turn a superstar before 30 with this track of stats at just his first season of participation. Moreover, it looked like he just played his first match for FC Creativians.
I can't wait to have him reach an OS of 90 and above and I freeze him to be a model NFT for my team. This is just one of the exciting part of the Rabona game and I'm having a great time so far.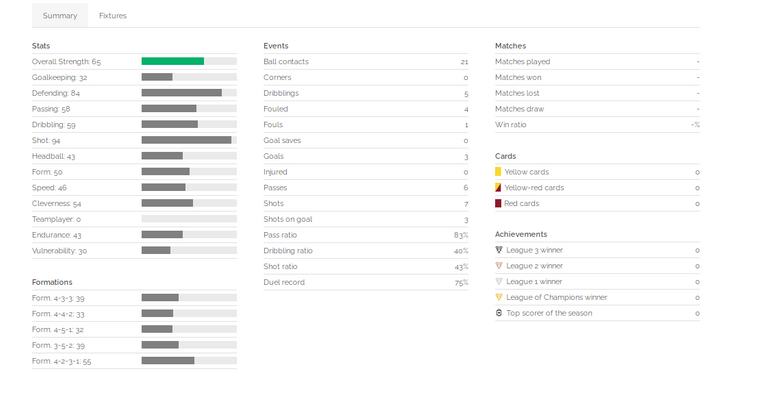 If you play games and you're not yet engaging Rabona on Hive, then i think you're wrong. Hop in with my referral link lets crush the fun while we get rich too. Looking forward to when my seasonal net income would round to 10 million RBN and then RBN would have been more valuable.
Let's get the fun continue.