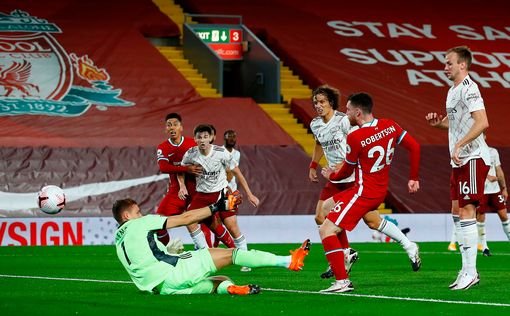 Source
---
For a long time now, Liverpool FC haven't lost at the Anfield stadium. It's interesting that they have continued their home winning streak after their meeting with Arteta's men. Liverpool have been the only team with such home record and it's really impressive of them. Tonight, they showed that even without the fans, Anfield is still Anfield but I know they very well miss the chantings of the crowd
---
On Monday night, Liverpool FC hosted the Gunners in their third leg of the 2020/21 Premier League season and it was a wonderful display from the host. Liverpool FC got a comfortable victory against Arsenal with a scoreline of 3-1. The Reds had their first win against Leeds United although they proved stubborn and went ahead to defeat Chelsea by 2 goals to nil. On Monday night, they grabbed their nine points having thrashed Arsenal FC by three goals to one.
---
Liverpool FC had the highest possession and completed the most passes outclassing their opponents. However, a wrong touch by Andy Robertson gave Arsenal the lead in the 27th minutes following a goal by Lacazatte. But Liverpool got an equalizer in less than no time to show that they were still in charge of the game.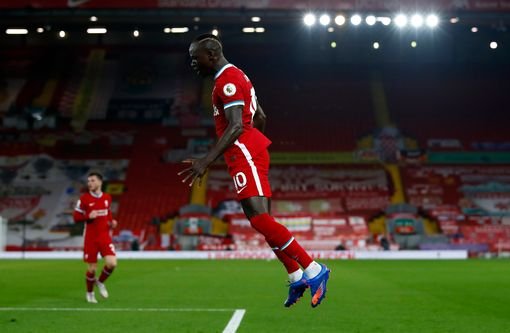 Source
---
Sadio Mane scored the equalizer in the 28th minutes following a Mo Salah's shot which was deflected by the goal. The shot was too much for Leno to hold such that he punched it into the leg of Sadio Mane who found the back of the net. Few minutes later, Andy Robertson corrected his mistake by Liverpool FC their second goal. The first half eventually ended with Liverpool leading.
Coming into the second forty minutes, Liverpool missed some clear chances that would have given them an early addition. On the hand, Arsenal FC had two clear chances that would have changed the game but Lacazatte failed to capitalize. He must be very frustrated and angry with himself right now. Allison saved his two shots on target. In the 85th minutes, Diogo Jota who came in for Roberto Firmino scored his first goal for Liverpool in the 2020/21 premier league.
Liverpool FC presently sit on the second position on the Premier League table with nine points. Leicester City which is the side topping the table equally have nine points but with a higher goal difference. Interestingly, Liverpool FC will meet yet another time with Arsenal FC at Anfield stadium for the FA Cup fixtures.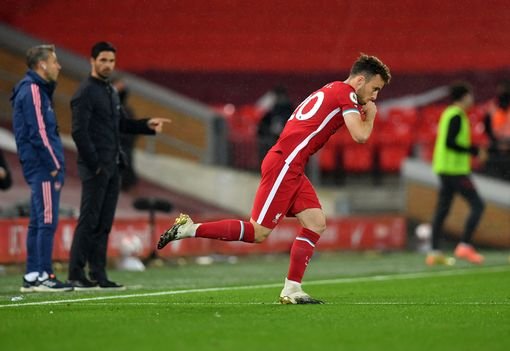 Who do you think will win?
As always, I want Liverpool to win and qualify for the next round. It's been really long they lifted the biggest domestic cup in England. Arsenal FC too will be more fortified to face them.