I'm not going to bang on about Leeds all day but seriously, did you see the game? they were unbeatable and had Burnley rattled.
The only problem with beating Burnley is that you've got to listen to Sean Dyche whinging and moaning on about referees, having no money, how hard his team worked, how small his squad is blah blah blah. Seriously mate, get over yourself.
Anyway, Welbeck got the first a Brighton got a well-deserved 1-1 draw against a now panicking West Ham but how dod you guys do? We'll sort it all at the end of the post becuase for now, we have the first Championship play-off 1st leg game to have a look at between...

Exciting times for what is actually the closest club to where I lived in the UK and a former Leeds academy player and now Barnsley captain, Alex Mowatt.
During the season, The Tykes actually lost to Swansea home and away by 2-0 during the season but after bringing in manager Valerien Ismael last October when they were 5th bottom! The turnaround has been remarkable and this first-leg play-off semi will be in front of their home fans for the first time since early last year.
Barnsley will be going into this as the underdogs, but with a crowd behind them, it might just catch the Swansea players out and I think they can nick this.
Prediction: Barnsley 2 : 1 Swansea - First Goalscorer: Mowatt
Simply write the name of the FIRST GOALSCORER and the CORRECT SCORE as a comment. The competition closes 5 minutes before kick-off which is 20.15 BST
The Small Print
In the first goalscorer competition, own goals do not count. In the correct score competition, it's the score after 90mins. Extra time and penalties do not count and the pot for each competition will roll over if there is no winner. If more than one person chooses the same first goalscorer or correct score, the prize is shared and everyone gets a little upvote! It seems I also need to add, one entry per person. Don't forget the new rule that only people with a rep of 45 or above are eligible to enter unless they have been approved. The bonus will be added to any winnings ONLY if Leeds United win and/or Man U lose and all payouts will never exceed 50% of post payout. Other bonuses paid out at my discretion.
The Winners were...
Welbeck? nope. 1-1? Well done to @harpreetjanda who is bang on form recently and the engagement king himself, @jfang003 who take home a very nice 3500+500 tokens each. Well done guys!
Appearance fees are going out to @yeckingo1, @saachi. @corporateay, @ty4utoyin, @pusen, @jersteemit, @tobywalter, @numpypython, @cetyoung, @chrisparis and @tokutaro22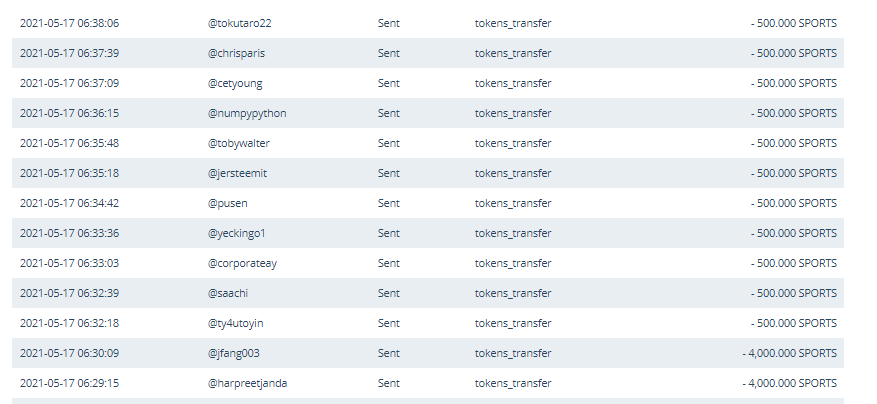 So that's it for today folks! Check I've not missed anyone and thanks for playing along. Could be a great match tonight if I can find a feed anywhere here in Thailand to watch it!
Marching On Together