That goal by Arsenal might just have given them a fighting chance in the 2nd leg at the Emirates next week. What a game with both teams finishing with 10 men! With Man. U hammering Roma 6-2, there is still a chance of two European finals being contested by just English clubs! Next week will be exciting.
As for today, and it's back to the Premier League...

Southampton are just about safe from the relegation zone with only 6 to play and the loss of leading scorer Danny Ings will be a huge blow so they can't afford to take their foot off the gas.
Leicester should have no problem repeating their semi-final victory and with two straight wins and a nice gap opening up for them at the top, an assured victory would cement their Champions League place for next season.
Let's also not forget that last season's fixture produced a 9-0 win for the Foxes!
Prediction: Southampton 0 : 3 Leicester - First Goalscorer: Iheanacho
Simply write the name of the FIRST GOALSCORER and the CORRECT SCORE as a comment. The competition closes 5 minutes before kick-off which is 20.00 BST
The Small Print
In the first goalscorer competition, own goals do not count. In the correct score competition, it's the score after 90mins. Extra time and penalties do not count and the pot for each competition will roll over if there is no winner. If more than one person chooses the same first goalscorer or correct score, the prize is shared and everyone gets a little upvote! It seems I also need to add, one entry per person. Don't forget the new rule that only people with a rep of 45 or above are eligible to enter unless they have been approved. The bonus will be added to any winnings ONLY if Leeds United win and/or Man U lose and all payouts will never exceed 50% of post payout. Other bonuses paid out at my discretion.
The Winners were...
You guys have done well with the scores this week but not so the first goalscorer but never mind. That pot is building up nicely. So, last night, well done to @yeckingo1 and @ralph75 who both take home 2500+500 tokens each.
Appearance fees and a big thanks for playing go to; @jfang003, @corporateay, @evegrace, @savagetobi, @pusen, @harpreetjanda, @lebey1, @zellypearl, @hykss.sports, @chrisparis, @jersteemit and @dealhunter.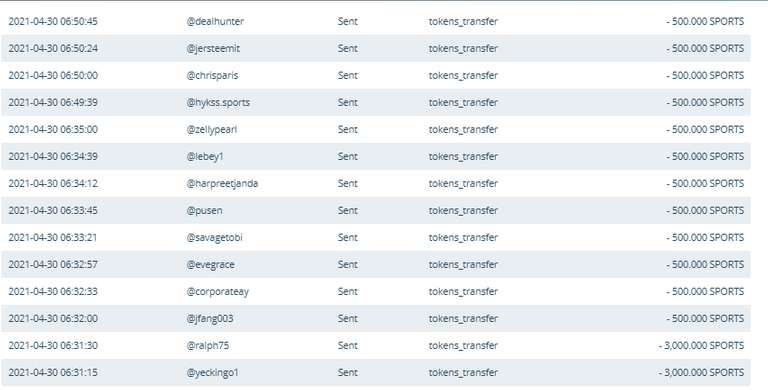 As always, thanks for playing along and good luck tonight with an excellent chance of someone hitting the first goalscorer. No doubt all the Vardy and Iheanacho fanboys and girls will be out in force lol!!
Marching On Together