Chelsea put in a fine shift last night to hold Real to a 1-1 draw which ought to give them a fine chance of getting to the final just the home tie to go!
They were absolutely the better team and t was a surprise they didn't keep Real at bay after taking the lead with Pulisic in the 14th minute. It needed the talismanic Benzema to pull one back and keep Real in the game. It's going to be a cracking match at Stamford Bridge next week!
Today it's the turn of City and their first leg which is away in Paris...

Stop Mbappe and Neymar and City are through to the final. Don't, and there will be carnage! How they do it I don't have an answer except man-mark them out of the game but this will be their only task tonight!
Neither of these huge-spending, Middle Eastern-owned clubs have actually won the Champions League yet so there is a lot to play for and the game could be a high tempo, desperate affair, or equally, a tactical, timid game of few chances. It remains to be seen but either way, I can't see beyond a draw!
Prediction: PSG 1 : 1 Man City - First Goalscorer: Jesus
Simply write the name of the FIRST GOALSCORER and the CORRECT SCORE as a comment. The competition closes 5 minutes before kick-off which is 20.00 BST
The Small Print
In the first goalscorer competition, own goals do not count. In the correct score competition, it's the score after 90mins. Extra time and penalties do not count and the pot for each competition will roll over if there is no winner. If more than one person chooses the same first goalscorer or correct score, the prize is shared and everyone gets a little upvote! It seems I also need to add, one entry per person. Don't forget the new rule that only people with a rep of 45 or above are eligible to enter unless they have been approved. The bonus will be added to any winnings ONLY if Leeds United win and/or Man U lose and all payouts will never exceed 50% of post payout. Other bonuses paid out at my discretion.
The Winners were...
We had just the one winner of the first goalscorer so a huge congratulations go out @pusen who picks up 5000+500 tokens, it pays to think outside the box! Also congrats to @amr008, @yeckingo1, @ralph75, @hirohurl, @jfang003 and @evegrace who got the correct 1-1 result. they pick up a rounded up 1000 each + 500 Appearance fee.
Appearance fees go out to @corporateay, @harpreetjanda, @hykss.sports, @oswvwin01, @jersteemit, @chrisparis, @lebey01, @mcdaymtn, @anicom and @monsterbuster who take home their 500 tokens each!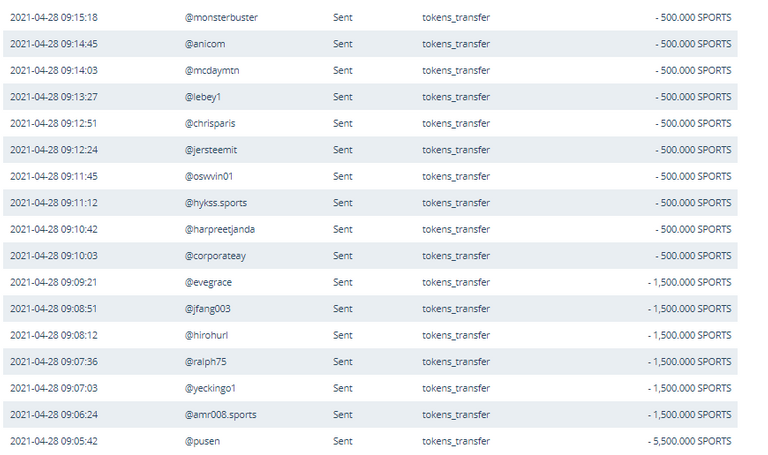 Really nice to see a big turnout yesterday but check carefully to make sure I didn't screw up! Thanks for playing and good luck with tonight's game :-)
Marching On Together