Who watched the game last night? WHAT. A. GOAL!!!! Possibly the best goal I've seen all season, superb control and picked his spot perfectly.
Giroud? What are you talking about? NOOOOO, RAPHINHA of course!
Let's take a look at the highlights, shall we? Courtesy of LUTV
Anyway, that other match which was on last night finished 0-1 with Giroud getting a flukey overhead kick in. Surprisingly, only two people got Giroud and no-one got the result. Full details at the end, but for now, let's have a look at today's game...

Atalanta is fairly new to Champions League football and has done very well to get this far albeit without setting the world alight. They currently lie 5th in Serie A and again, are getting by without doing anything spectacular but they do seem to score a few goals.....
As for Real, Zidane is wheeling out the injury excuses and suggesting they will be playing a very understrength team tonight but sit 2nd in the table, leading a chasing pack who all have great recent form chasing down a stuttering Atletico. I don't know what to make of Zidane's comments but I will suggest that Real still have too much for the Italians.
Prediction: Atalanta 1 : 3 Real Madrid - First Goalscorer: Hazard (if he plays!)
BONUS INTERESTING FACT
Leeds play in all-white as a tribute to Real Madrid. Back in the 60s, Don Revie came to rebuild the team and decided on an all-white strip as he wanted them to play with the same flair as Real did back then in their all-white strip.
Simply write the name of the FIRST GOALSCORER and the CORRECT SCORE as a comment. The competition closes 5 minutes before kick-off which is 20.00 GMT.
The Small Print
In the first goalscorer competition, own goals do not count. In the correct score competition, it's the score after 90mins. Extra time and penalties do not count and the pot for each competition will roll-over if there is no winner. If more than one person chooses the same first goalscorer or correct score, the prize is shared and everyone gets a little upvote! It seems I also need to add, one entry per person. Don't forget the new rule that only people with a rep of 45 or above are eligible to enter unless they have been approved. The bonus will be added to any winnings ONLY if Leeds United win and/or Man U lose and all payouts will never exceed 50% of post payout. Other bonuses paid out at my discretion.
And the winners were...
Step forward @scarykangaroo and @chrisparis who both hit Giroud as the first goalscorer. They take home a not too shabby 3500+500 tokens each. Well done guys.
@ralph75, @amr008, @cabinet24, @lyubo19, @jfang003, @numpypython, @corporateay, @espandor, @hykss.sports, @pusen, Captain @metzli and @anderssinho
And @lebey1 ? takes his appearance fee AND his 1K side bet lol....again grrrrrrrr ;-)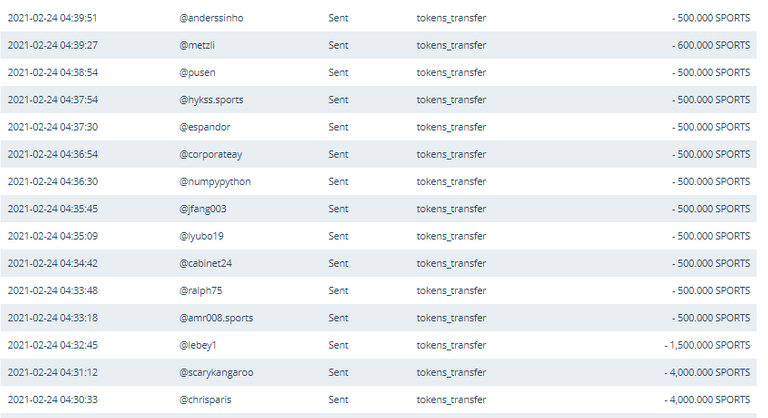 As usual, thanks for joining in and all the engagement. If I dropped a bollock, please let me know in the comments and it will be rectified!
Marching On Together