I knew as soon as I hit 'Post' I'd made a terrible mistake, and so it came to pass that Chelsea took a nice simple 0-1 win and Tammy Abraham scored the first goal placing me firmly in transfer hell!!
The man of the match though came from Barnsley, and he is a former Leeds boy who came up through the academy ranks to become a cult hero at Leeds before being sold to Barnsley in 2017 which although was a bit of a shock at the time has proved best for his career. Alex Mowatt is now captain and made EFL team of the year last season, surely a transfer to a Premier League club is soon on the cards.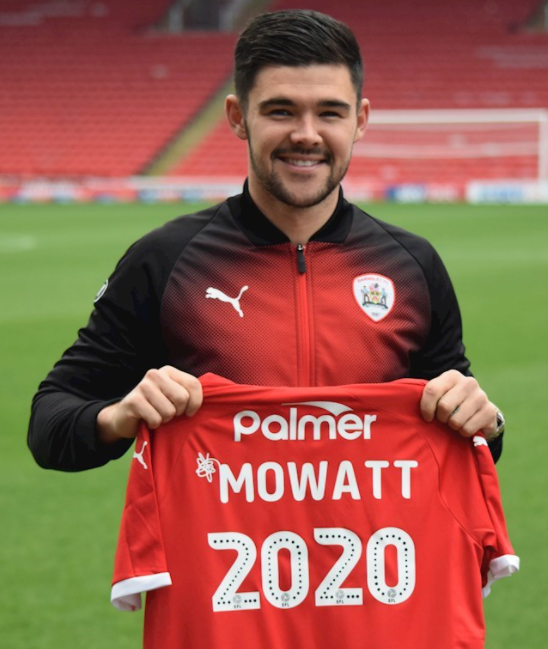 Anyway, we're off to Spain........

THis is quite an interesting table and run of form for both these clubs making this, perhaps, a little trickier than first glance suggests!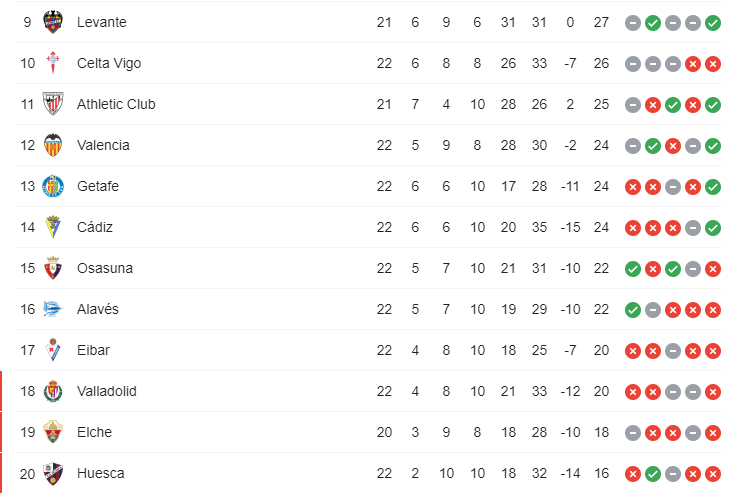 This is going to be tight and you might automatically expect it to end up with a slim victory for the home club, but let's not be so hasty.
Not a win between them in their last five games is hardly inspiring and their defensive frailties are there for all to see but at least Vigo are scoring a few, something which was also hindering Elches attempts at getting out of a rut before scoring 2 goals in an impressive draw with high-flying Villareal last weekend. This could end up going either way.
Prediction: Celta Vigo 1 : 2 Elche - First Goalscorer: Carillo
Simply write the name of the FIRST GOALSCORER and the CORRECT SCORE as a comment. The competition closes 5 minutes before kick-off which is 20.00 GMT.
The Small Print
In the first goalscorer competition, own goals do not count. In the correct score competition, it's the score after 90mins. Extra time and penalties do not count and the pot for each competition will roll-over if there is no winner. If more than one person chooses the same first goalscorer or correct score, the prize is shared and everyone gets a little upvote! It seems I also need to add, one entry per person. Don't forget the new rule that only people with a rep of 45 or above are eligible to enter unless they have been approved. The bonus will be added to any winnings ONLY if Leeds United win and/or Man U lose and all payouts will never exceed 50% of post payout. Other bonuses paid out at my discretion.
And the winners were...
Oh Lord, here we go....Now surprisingly, there was only one person got the correct score and that was the returning @corporateay so well done mate, you pick up 5500+500 tokens. The rest of you were being far too generous to Chelsea team full of U23 players.
Two of you, however, did get Tammy Abraham as the first goalscorer and so @hirohurl and @marvinix take home 2500 + 500 each. Well done to all the winners.
Appearance fees go out to @jfang003, @cabinet24, new boy @pusen, @hykss.sports, @friendlymoose, @ralph75, @anderssinho, @jersteemit, @chrisparis, @hersi007, @saswat036, @p15, @numpypython and @hakeemshah96. @lebey1 turned up and didn't train so he only gets 250 lol ;-)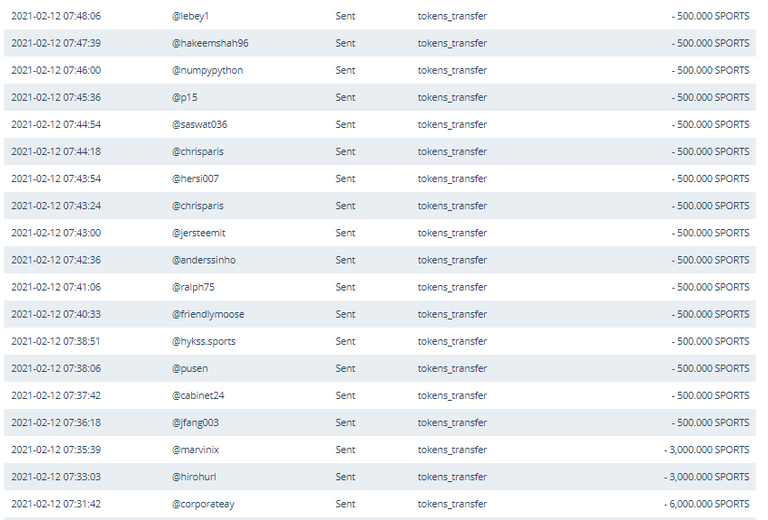 Damn, I got wasted lol.....Spanish better do it for me tonight!! Check to make sure I haven't got anything wrong, please.
That's it. Thanks for playing and good luck tonight! Just a quick word to @hakeemshah96 and @saswat96. I notice you're on @spaminator's blacklist. I hope you are going to go to discord and try and sort things out and then amend whatever behaviour got you on the list. I will leave it at that for now....
Marching On Together (to Highbury..or the Emirates)