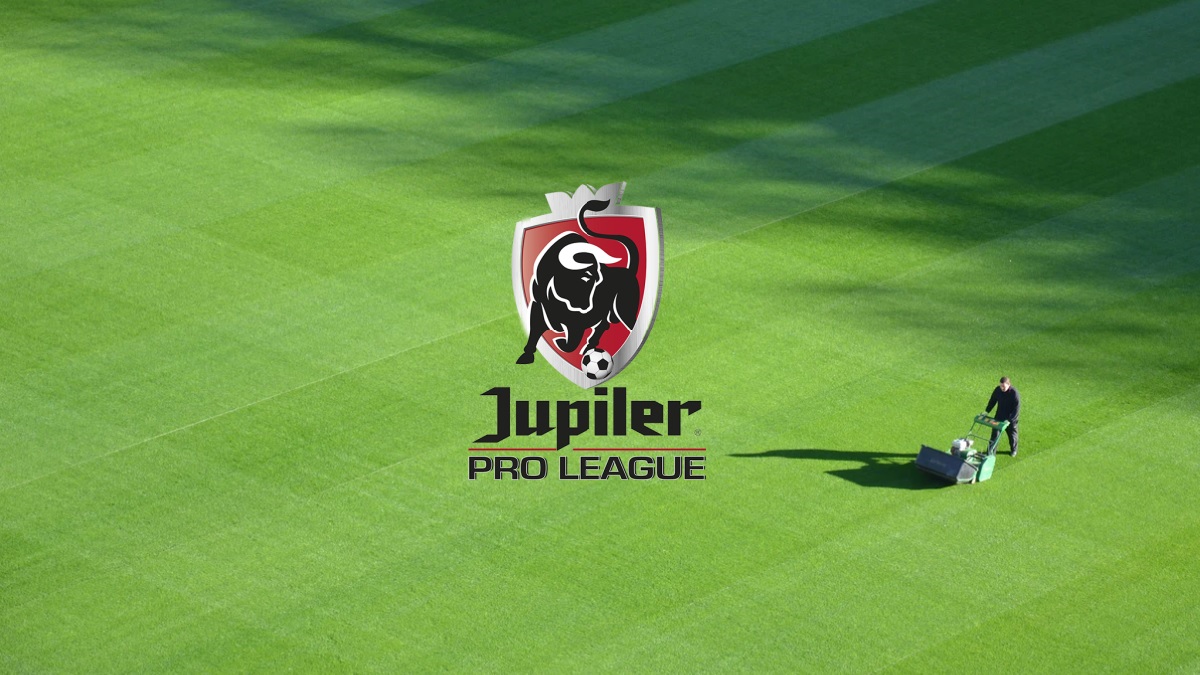 These are previews from matches involving Belgian Teams with all the latest on team news, player form, injuries along with my personal betting angles, ...

After making some good profit in the Cup match between Standard and Racing Genk (See Preview) last week, we are now on to start with the playoff and I do plan on also covering those fully in a similar way to the regular season where I shared 222 bets as bold selections in the previews which ended up making +21.37 Units on flat stakes or +9.63% ROI. The play-offs traditionally haven't been making the most profit for me so I'm moving forward with caution starting today with the first match between Antwerp and Racing Genk...
---
Antwerp vs Racing Genk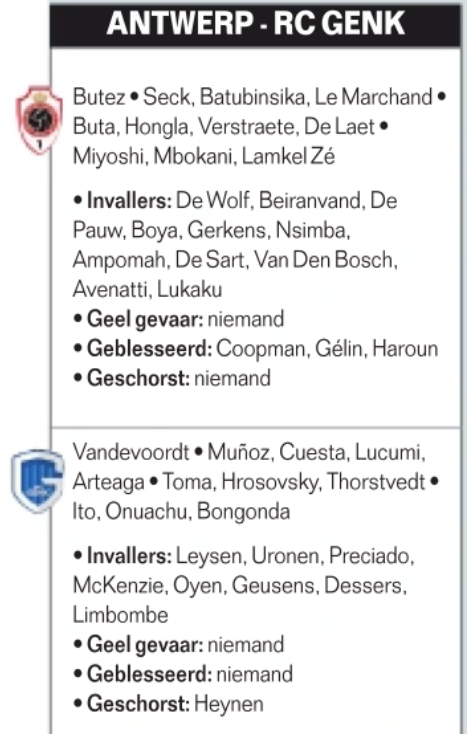 Since Racing Genk won the cup, all 4 teams from Playoff 1 are sure of an European ticket. Genk currently has a ticket for the last playoff round to reach the Europa League and they are sure to enter the new conference league if they lose that. Their motivation comes from wanting to reach place 2 which would give them 2 qualification rounds to possibly get inside the Champions League. So the 2 main questions for tonight are how motivated they will be and to what extent the party after winning the cup will have an influence on their performance. Both are factors that keep me away from taking pre-game bets in this match. I have taken an interest in betting Genk these last couple of months especially during the 1st half and on the team total over which worked out quite well. Standard anticipated on their strong start which delayed the inevitable in the cup during the 2nd half of them taking the win and scoring twice. I'm still sticking to the same opinion that Genk along with the Team total over are potential bets to take since they have a balanced team with an excellent frontline (Bongonda-Onuachu-Ito). Antwerp lost one of their key players Refaelov to Anderlecht since they waited too long to renew his contract and he will not come in action anymore for them. This same matchup was played just a couple weeks ago resulting in a 3-2 Antwerp win which gives a warped view. Genk was dominant in the 1st half with Antwerp only willing to move forward after getting behind. Genk again fell back after taking the lead with Antwerp growing in confidence playing good in the 2nd half not giving up eventually taking the win very late. Haroun is still injured for Antwerp while Genk will be without Heynen. This is basically a match for 6 points and not losing might have priority over going all-in on the win. A goal (from Genk ) will likely be needed to blow the match wide open. I'm going in with a lean on Genk and Genk Team Total over again but need to see more before actually taking something.
No Pre-Game Bets

Late info might change my view on what is written in these previews. I will cover these matches live in our SBC Discord Channel. All my bigger pre-game & Live bets can automatically be followed on Copytip.
---
Pre-Game Preview Bets
I continue to share many of my pre-game bets in all my preview posts. Most of them are smaller bets or trading positions and some of them I took early in the week and might not have the exact same odds available. These bets should just be seen as info and not as something to blindly follow. Record on them so far this season is 222 Bets | +9.63% ROI on Flat Unit bets (See Results) Bigger pre-game bets which are rare these days I also tend to take extra on those in BTC.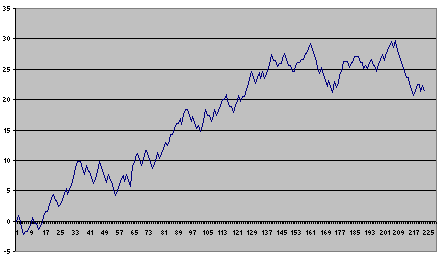 ---

I take all my Pre-Game & Live bets with my Betting Broker Sportmarket Pro who always provide the best offers on the market with a 1 click solution and don't limit winning players offering high limits. For more info check my Sportmarket Pro Review
Season 2020-2021 BTC Bets
| Date | Bet | mBTC | Odds | Result | Betslip |
| --- | --- | --- | --- | --- | --- |
| 24/04/2021 | Racing Genk 1st Half +0 | 2.5 | 1.810 | +0.00 | sportbet.one |
| 11/01/2021 | Standard vs Waasland BTS | 2.5 | 1.86 | +2.15 | sportbet.one |
| 01/11/2020 | Antwerp -0.5 | 10 | 3.50 | -10 | sportbet.one |
| 03/10/2020 | OHL vs Zulte 1H Under 1.25 | 10 | 2.010 | +5.005 | sportbet.one |
---
Full Guides to Decentralized Crypto Bookies I personally use where no KYC is required allowing anonymous betting from any location without individual limits for winning players...
| Month | Bets | Won | Lost | Push | Staked | Profit BTC | ROI |
| --- | --- | --- | --- | --- | --- | --- | --- |
| Jan 2020 | 1 | 1 | 0 | 0 | 0.0100 | +0.01271 | +127% |
| Dec 2019 | 2 | 0 | 2 | 0 | 0.0200 | -0.002000 | -100% |
| Nov 2019 | 2 | 1 | 1 | 0 | 0.0200 | -0.001800 | -9.00% |
| Oct 2019 | 4 | 1 | 3 | 0 | 0.0400 | -0.020800 | -52.00% |
| Sep 2019 | 4 | 3 | 0 | 1 | 0.0400 | +0.028890 | +72.22% |
| Aug 2019 | 10 | 7 | 3 | 0 | 0.1000 | +0.033860 | +33.86% |
| July 2019 | 2 | 2 | 0 | 0 | 0.0200 | +0.018000 | +90.0% |
| Jun 2019 | 0 | 0 | 0 | 0 | 0.0000 | +0.000000 | +0.00% |
| May 2019 | 7 | 0 | 5 | 2 | 0.0700 | -0.050000 | -71.43% |
| Apr 2019 | 5 | 3 | 2 | 0 | 0.0500 | +0.024170 | +48.34% |
| Mar 2019 | 7 | 3 | 3 | 1 | 0.0700 | +0.004120 | +5.89% |
| Feb 2019 | 6 | 4 | 2 | 0 | 0.060 | +0.023210 | +23.21% |
| Jan 2019 | 10 | 0 | 9 | 1 | 0.100 | -0.079640 | -79.64% |
| Dec 2018 | 15 | 4 | 10 | 1 | 0.150 | -0.058880 | -39.25% |
| Nov 2018 | 17 | 7 | 10 | 0 | 0.170 | -0.032170 | -18.92% |
| Oct 2018 | 15 | 6 | 9 | 0 | 0.150 | -0.028290 | -18.86% |
| Sep 2018 | 14 | 13 | 0 | 1 | 0.140 | +0.141820 | +101,3% |
| Aug 2018 | 8 | 5 | 1 | 2 | 0.080 | +0.045470 | +56.84% |
| Jul 2018 | 17 | 8 | 9 | 0 | 0.135 | +0.033590 | +24.88% |
| Jun 2018 | 15 | 7 | 7 | 1 | 0.150 | +0.018200 | +12.13% |
| May 2018 | 2 | 2 | 0 | 0 | 0.020 | +0.023440 | +117% |
| Feb 2018 | 12 | 3 | 8 | 1 | 0.091 | -0.036293 | -39,88% |
| Jan 2018 | 21 | 10 | 10 | 1 | 0.147 | +0.005800 | +3.95% |
| Dec 2017 | 19 | 9 | 8 | 2 | 0.148 | +0.010422 | +7.04% |
| Nov 2017 | 21 | 11 | 10 | 0 | 0.210 | -0.008030 | -3.82% |
| Oct 2017 | 21 | 10 | 10 | 1 | 0.210 | +0.003080 | +1.46% |
| Sep 2017 | 9 | 4 | 4 | 1 | 0.090 | +0.001440 | +1.60% |
| Total | 266 | 124 | 126 | 16 | 2.491 | +0.092319 | +3.71% |