Failure is hard. It takes a lot out of us. It is discouraging. It causes us to doubt ourselves. But what is failure...really?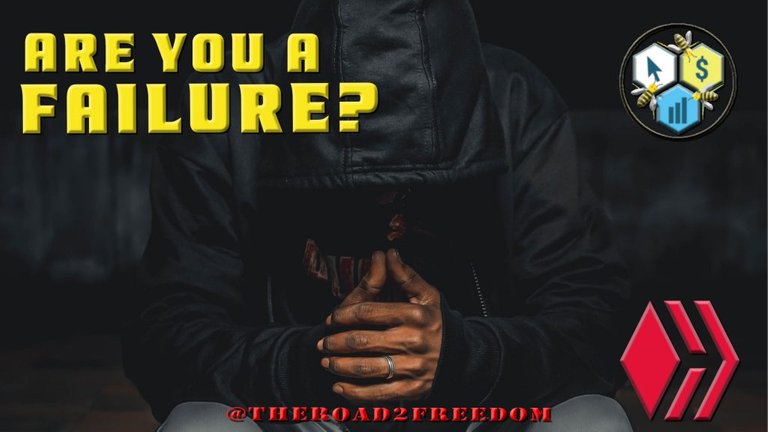 Photo by Fredrick Eankels from Pexels
You have to understand that what you do does not define who you are. We all fail. That does not make us a failure. It is impossible to succeed in every endeavor that we undertake. Failure is just a part of our natural growth progress. It is one of the primary ways that we learn. The only way we truly fail is when we give up. One of my favorite saying is, "Success comes in cans, failure comes in can'ts".
What you do after your failure is what defines who you are. One of Thomas Edison's most famous quotes is, "I have not failed. I've just found 10,000 ways that won't work." The object is to learn from our failures and improve upon what we have done. If we keep learning and keep improving, we will eventually succeed.
Let's look at Babe Ruth. When he finished playing baseball, he had struck out over 1300 times. That is approximately one strikeout every eight times he stepped up to the plate. Is he remembered as a failure? Heck, no! During his career, he walloped 714 home runs, more than anyone else had ever hit at the time. He was noted as saying, "Every strike brings me closer to the next home run."
Only you can determine how you will let your failure effect you. Will you quit and walk away or will you learn from your mistakes, improve, and go on.