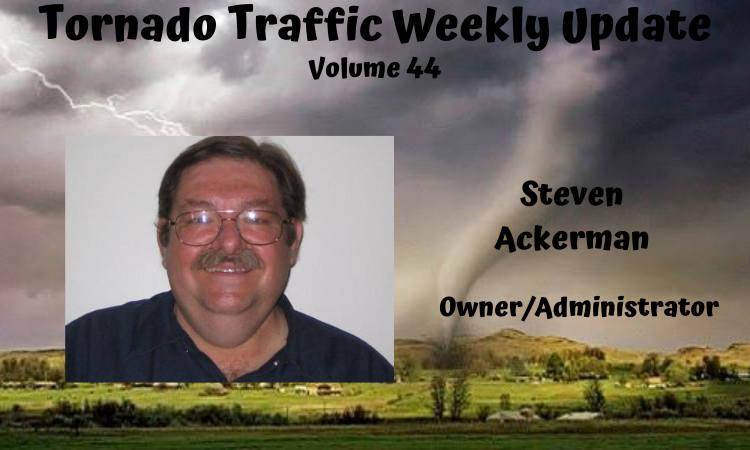 Hello Everyone,
Thank you to everyone for reading my weekly newsletter. Your comments, support and upvotes are very much appreciated! Any comments that you add will be upvoted!
Upcoming Special Promotions
Surf's Up!!
Tornado Traffic had it's 3rd Birthday on July 31st! To celebrate this momentous event we are having a surf contest during the month of August. Top 20 surfers will win a prize and the top 3 surfers will win a 1 year upgrade!

Surfer Rewards CTP Token Competition!
During the month of August we are also taking part in a great CTP Token give away. With a cross promo of 10 traffic exchanges and a prize pool of 10,000 Tokens!
Surf approx 75 Pages at each Traffic Exchange and claim the special Surfer Rewards prize to be included in the draw. You can complete this promo once per day and for each day claimed you will gain 1 entry in the CTP Token prize draw.
Plus, every day you complete the promo you will get your choice of 25 Credits, 100 Banners impressions or 200 Text Links impressions at each of the 10 TE's! That is a lot of FREE credits!!

Communicate With Us
I would like to invite you to join my Telegram Group. Feel free to stop by and make a comment or ask a question.

TE Owners and Administrators
If you are a TE Owner or Administrator and would like to have your TE featured at Tornado Traffic let me know. I am always looking for new promo partners.
Click Here for my contact information.
Daily Promo Partners for This Week
We have our Daily Promo with Surfaholics System, a group of 4 TE owners with 5 TE's. If you would like to chat with us about your marketing needs, feel free to join our Skype group. Just click the banner below for more information.

Monday 8/3
TE Surf League and Traffic Invaders
Tuesday 8/4
Cougar Traffic
Wednesday 8/5
Stellar Hits
Thursday 8/6
Hummingbird Hits and a 3-way with Jaguar Hits/ Supernatural Hits
Friday 8/7
Spy Bubble Power, Dolphin Clicks and The Hit Hound
Saturday 7/8
The Traffic Finder and Western Surf
Sunday 8/9
My Own Downline and Smart Marketing Group
Weekly Promo Code
Thank you for reading my weekly newsletter. Here is a promo code for 250 credits, banner and text ad impressions, weekly8389. Enter the code and surf just 97 pages at Tornado Traffic to receive your Bonuses
To Our Mutual Success,
Steven Ackerman