Congratulations on your decision to become an Affiliate Marketer...It will be so easy...in one month's time you'll be so rich....how rich?...so rich that you can buy the wife a mansion, a yacht, a new car, private schools for the kids, and six-month cruise of the Caribbean. Sounds pretty good so far...
STOP...Right where you are...I have to tell you something very important...What you heard is a big fat LIE

Sorry, I did not mean to be so unfeeling and blunt, but I did not want you to race off and get started without getting organized first. Why get organized?
your online business is the same as a brick and mortar business and needs to have the same underlying structure of lawyers, accountants, and business consultants
your next task should be to write down your goals, long-term, short-term, monthly and daily goals. This helps to measure/analyze your activities.
next, gather all the tools your business needs to get you to your objective (goal)
Prepare
Do Your Research
Going back to step 1, I call this step Jeopardy, because if you don't do this step, then you are leaving yourself wide open to being sued, being audited or being in violation of some other niche related legality. As, an accountant and reviewing business books after they have received audit notification, I can tell you that government tax departments are ruthless. There is no human element to the proceedings. They will take and seize everything you own to pay your debt to them. It is really heartbreaking to see families being torn apart, An ounce of prevention is worth a lifetime of regret.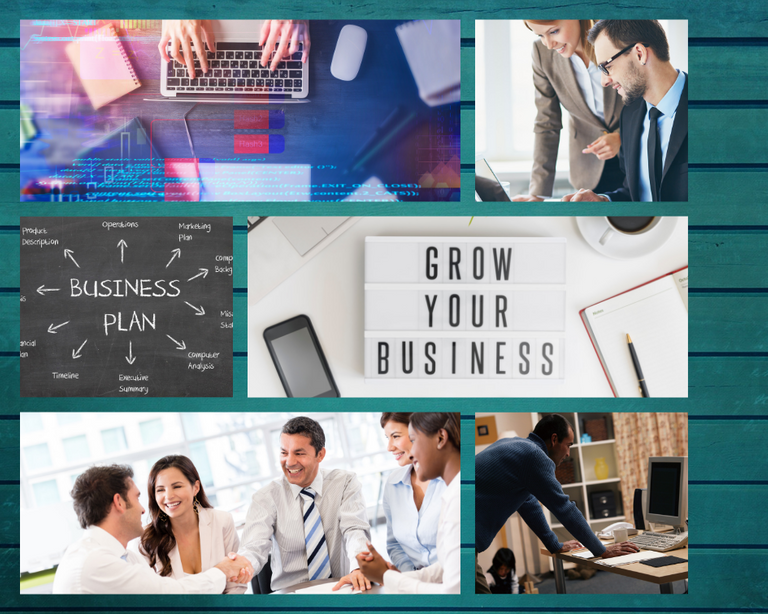 Consult, collaborate, plan for success
Goal Setting
Write Down Your Goals
The second step is an easy one. Purchase 2 journals, one will be to record your thoughts, ideas and your to-do-list and the other are to write down your goals. Add pictures and notes to make the list relevant to you. Every week review this journal, make notes on any improvements that can be made to your activities to get you closer to your goal.
Marketing Tools
Shaping and Modeling Your Business
Looking at step 3, you are now going to make a list of all the tools you will need to start your business. Some will be tools you need right from the start, others you can add later. For example: If you are going to promote other peoples stuff (Affiliate Marketing) then I recommend these:
Autoresponder
Photo Editor
Graphics Editor
HTML Editor
Capture/Splash Page Builder
Tracking Program
Blogging Platform
Camera/Cell Phone for recordings
Most affiliate programs supply some materials for you to promote, but with so many using these, your efforts will be diluted. This is why you need these tools above so you can produce your own materials unique to you. This is also called Branding which we will cover in a later post.