I am calling it a Post on day 3 because my third day of January hasn't ended yet!! I've been up for almost 24 hours. Let's talk tenacity! Let's talk about typing and re-typing 25 character passwords 3-4 times a day since Oct 4 2019. .. The first dApp I downloaded and had an interest in when I began this blockchain thing was ActiFit.io
With six kids, I have struggled to stay on track with my personal exercise regime. I have always been a runner, I've completed 56 5Ks, 10 15Ks and 3 marathons. However, I haven't run a race in almost 18 months. So when Jon spoke about ActiFit I was very exited to download the app and get back to work. I did just that, I downloaded, I was diligent to keep the app open so it recorded my movement, I chose my daily activities, and the shining moment came to post to Steem. It's a bright red button. Simple. Easy... Quick....
Nope... Three months EXACTLY!! I have gotten the error message, "Error. Unable to upload to the blockchain" I have redone my password, tried different passwords, posting, active, reload app, sign in, sign out. I have reached out to members of the CTPT community.. you know who you are!! All have given me great advise, but none of it worked. Finally today, I reached out to the ActiFit Telegram group and they took the time to "watch" me try to log in... so under the direction of the moderator I typed in my posting password again and....... VIOLA!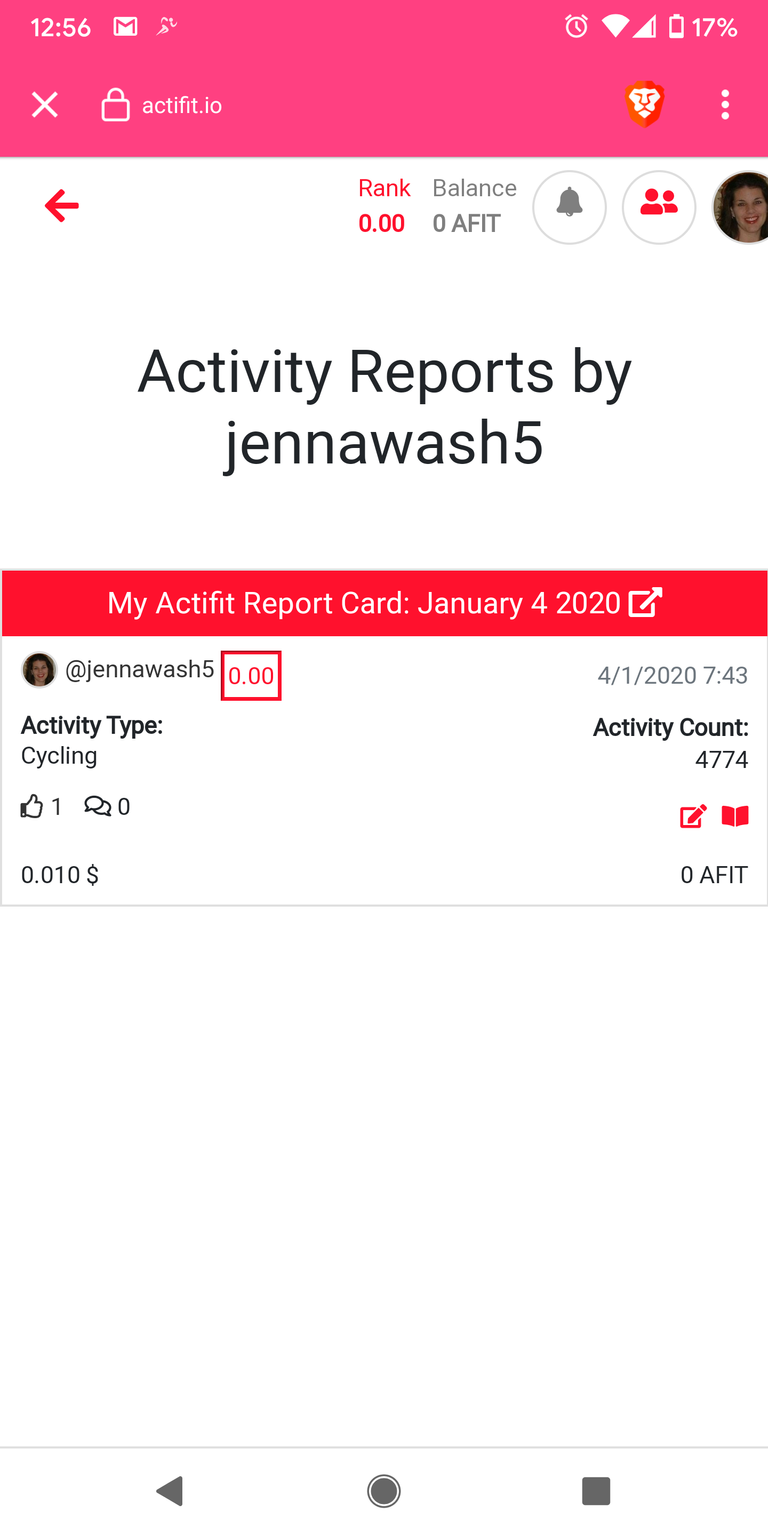 Yay, me!!! I put in all this hard work to get this little crapper to upload.... I had said to myself yesterday it was time to give up on ActiFit, I was searching for another way to post my activity via a screenshot elsewhere and not worrying about collecting the currency... and then I could hear all the amazing people within this community, "Don't give up, Don't give up." So now here at 2:45am ... I am a success!!
Let this be a lesson that even the small things are small steps to your bigger success! Don't give up, keep going.
Stay tuned for Day 4 later today!!... A Two for One day!!