A dare, I love a dare!
Bradley Arrow @bradleyarrow has a challenge for all of us to meet. He wants us to get stickered "I Believe in Myself" and selfied same. OK, I get that, just that I have only a cheap phone so I will do the best I can.
Recently, Mary and I were sharing an early Christmas luncheon meal with our fellow health club members, at the Grand Hotel on Courtenay Place, Wellington CBD. I took the opportunity to flash a selfie using the mirror in the gents: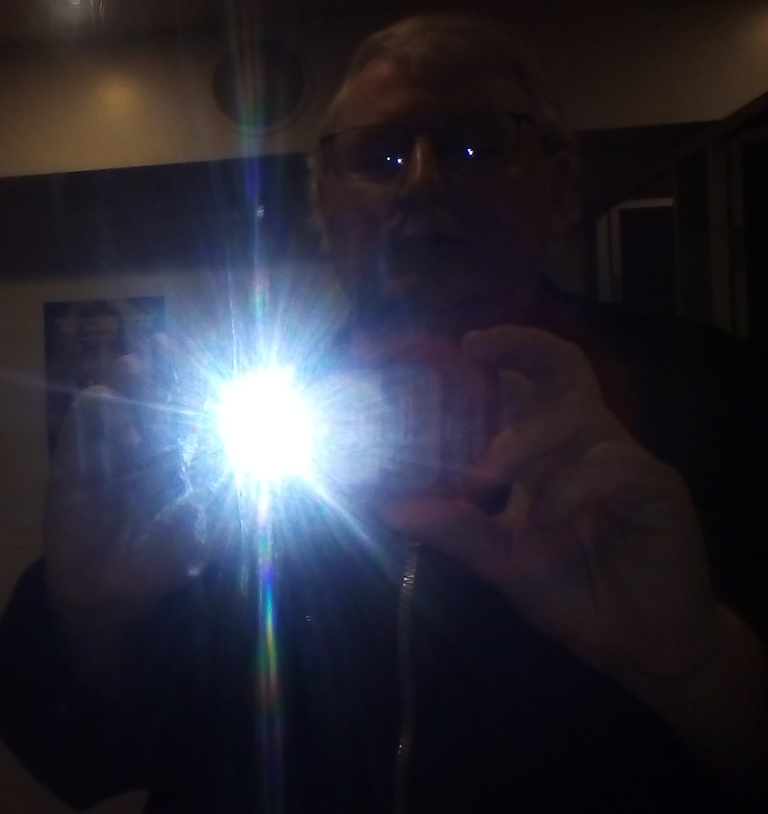 Hey, that worked well, not! OK, with the phone I am currently using, selfies are a serious no-no. I like that flash though, and the surrounding darkness. Bradley wants us to have some fun, so let's play around with that image a tad.
I'm using the default photo editor application that came with our new PC, Microsoft Paint 3D. Although there are better applications available, I'm using the one that I have already installed. No excuses folks, for not having the best tools; just go with what you've got!
So, let's add a face we can see, and of course that sticker. How about this edited image: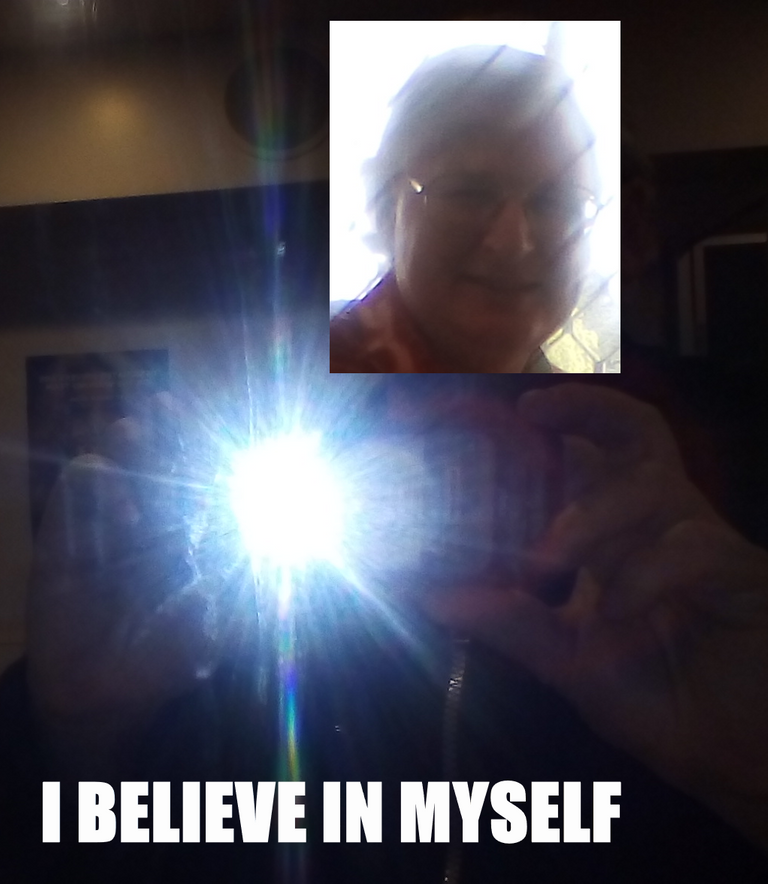 Hmmm, I don't know if that's any better. Anyway, that'll do for now. I am reminded of General George Patton's classic saying, "A good plan violently executed right now is far better than a perfect plan executed next week ". Source: https://www.brainyquote.com/lists/authors/top-10-george-s-patton-quotes.
Hey Bradley, here's my entry for the "selfie" stickered in belief. I'm hoping you will approve, and that you'll be generous with your e-wallet, eh. Of course, there's always room for improvement, and that's why...
I believe in myself.
Ian Ballantine
Wellington, New Zealand
December 30, 2019.
Playlist (with lyrics):