Today has been a fairly productive day in the wonderful world of Affiliate Marketing. Which means I have not had time to create a video for the #Iamalivechallenge but all is not lost because i have decided to implement it into this Blog Post for Today.. 😀
First up was attending the awesome Crypto Mondays webinar and you can see a replay of it here- https://lbry.tv/@jonolson:6/crypto-mondays-on-a-tuesday:5
(Its actually Crypto Tuesdays every week here in the UK as start time is at 1am 🤣)
Anyways this weeks webinar revealed a very special competition launch by @elianaicgomes on the FireBall Giveaway, and If you watch the webinar replay you will see how excellent it was with the community.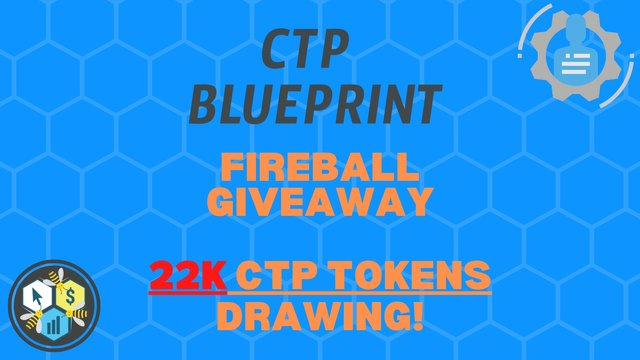 You should checkout Eliana's awesome blog post for more details on how you can participate in the CTP Blueprint competition- https://peakd.com/ctpblueprint/@elianaicgomes/the-ctp-blueprint-fireball-giveaway-22k-ctp-tokens-drawing



............................................................



Also today i have been working on my 2 newish mailers and I am pleased to announce that both have now integrated Fire-Pay.com to accept the CTP tokens! You can join them if you like 😀


We have a new members code at both which will add 1000/2000/3000 to your account if you wish to signup.
That is all for today and I'd like to let you all know that I am alive, Hive is alive! I will post a video for tomorrow, thanks for reading.
This is my day 5 for the #IAmAliveChallenge by @flaxz