We all start our day a little different. But the end goal is to market ourselves, get our product in front of people, and make sure that our daily tasks and our goal are on track. Some read e-mails first, some send mails and then there is myself who likes to open all my bills to see how far in the hole I am.
So It was an Eye-Opener when I start opening my snail mail and then almost immediately slide it Right into the Shredder.
But Wait, I had to stop, because I could not believe it with my own eyes, when all of a sudden I see the letter below: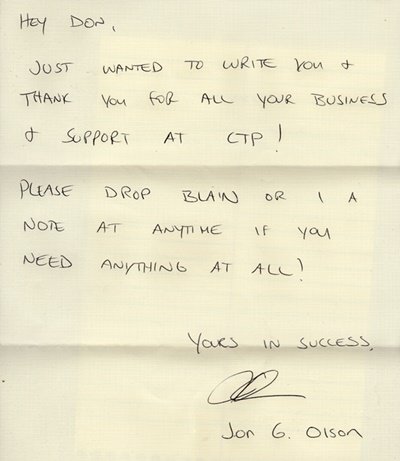 Now TO ME, that is customer service. TO ME, that is going the extra step. TO ME, that is winning a customer for life. TO ME, This is a lesson on what and how to be a True Marketing Consultant. I know that I for one will be taking this lesson to Heart on How To Ramp It Up.
HOW ABOUT YOU??????