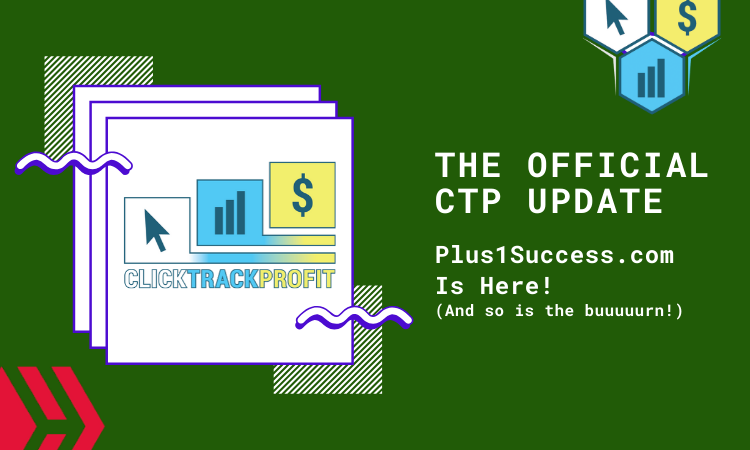 There's nothing better than a good website launch :)
Last night, the CTP Team announced the launch of Plus1Success.com - Our brand new project and of course...We would love to share with you some details about it!

This project has been a labor of love for us!
I started writing the content for it and creating the video training months ago...Mainly because we were fed up with the hype, hoopla and fake promises that is famous inside the affiliate marketing space.
Lots of promises, very little results!
And it's not because of a lack of information...For us, it comes down to a lack of good habits!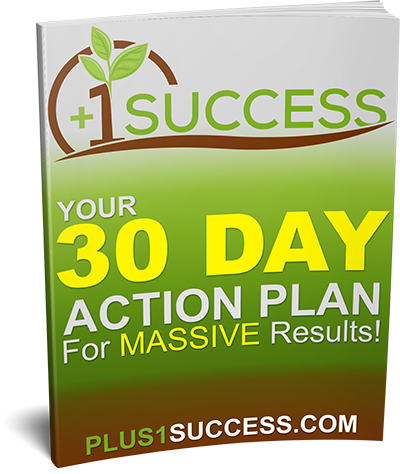 We go over easy to implement daily habits for 30 days that will help you get better results from everything you do online....Whether it's personal development, online entrepreneurship, content marketing or even improving your journey here on HIVE and CTPtalk....We go over it all :)
The whole idea of +1 is based around the 'kaizen' approach to continuous improvement...Or as we say, our mission is to become better at sunset than we were at sunrise!
And +1 Success is our path to achieve that :)
It's a free e-book to download and should help any online entrepreneur get better results! But the real power in the book is the ability to 'rebrand' it with your affiliate links to 8 programs and services...Including....

Another day and another @hiveonboard integration :)
We just launched and will continue to spread the word not only about +1, but the entire HIVE blockchain!
---
Speaking of the blockchain...
A quick little update too on the CTP Token side of things...
We have very low liquidity on our token. Due to the fact that a huge percentage of our token holders have CTP staked! But also, this token is actually sent from customer to merchant via Fire-Pay.
High demand, and low liquidity is a good thing for price and while HIVE still hasn't embraced what we have with CTP, we think the lack of awareness is changing rapidly.
A Hive-Engine token with MASSIVE real world use case. A token accepted on dozens upon dozens of websites...And a demand for it within an industry outside of the HIVE eco-system!
So with that, we're changing our approach to the token as we will be burning the vast majority of the tokens we (ClickTrackProfit) earn from selling our products and services with CTP Token.

Hopefully this adds a ton of value to the token for our holders and investors in CTP as well as CTPM!
The reason we didn't do this sooner was...No reason, we were just learning how things work :) And decided this is a great game plan going forward to every holder of CTP Token and merchant accepting the token via Fire-Pay!
How's that for a BANG at the end of the week?
Just a quick reminder that 'Jongo' (@jongolson) is about to embark on his cross continent adventure on Sunday....So CTP Updates might not be a regular thing over the next few weeks...
If you have any questions about our Tribe or any of our projects, do not hesitate to pop by our Discord or Telegram groups!