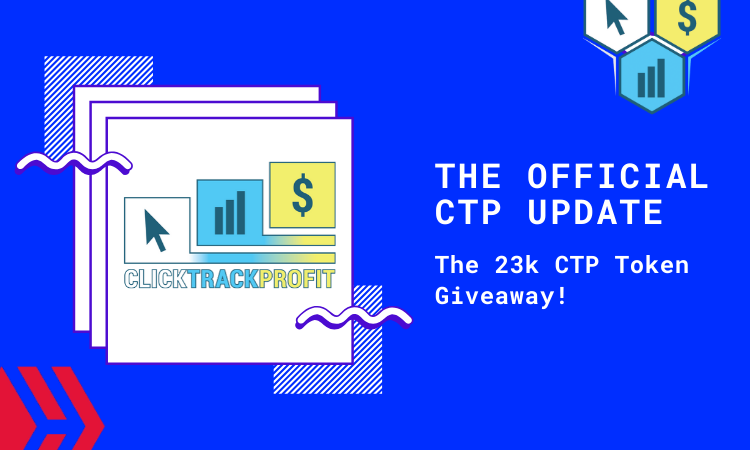 How has your week been going?
Here at ClickTrackProfit....It's been epic as usual 😀
So much to go over....Let's get into it;
CTP Blueprint Unleashes The Mother Of All Token Giveaways
So how did @elianaicgomes celebrate the one month 'anniversary' for CTP Blueprint?
She started what will go down in CTP history as the most epic token giveaway in history.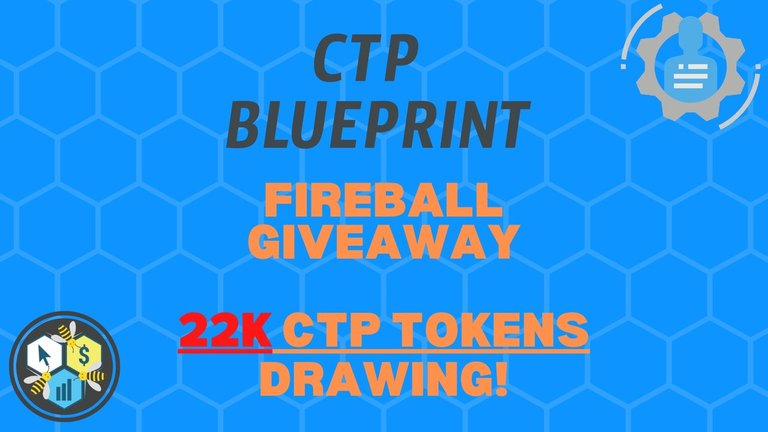 (The contest was bumped up to 23k after this image was created!)
You can find out about all the amazing features of this contest as well as Eliana's very unique strategy to bump up engagement and get the community more involved...This is going to be EPIC!
The Road To 10K CTP just got easier fo everyone in the 'Swarm!
Brand New Businesses Added To Fire-Pay (CTP Token Accepted!)
Fire-Pay continues to grow as 2 new affiliate marketing websites have been added to our list of merchants...
&
We've got quite an amazing list of online businesses and entrepreneurs now accepting the CTP Token at their website via Fire-Pay!
Thank you to everyone that is sharing our vision on what REAL use case means in crypto. You guys are changing the affiliate marketing industry, one transaction at a time!
Oh Boy....It's Launch Week!
And we're up to something once again....
This Thursday! 8pm eastern!
We will reveal the brand new launch from the ClickTrackProfit team...


The websites identity has been hidden to protect the innocent!!!
Get ready folks, this is going to be another amazing experience that is going to deliver HUGE value to you.
We'll be streaming live on @Vimm as well as our normal social media platforms too!
The Adventures Of Jongo
So Jon wrote a quick little post last night, explaining how he'll be on the road for the next few weeks as he moves his family across Canada.
So the CTP Updates might be a bit slower than normal, but we'll still try to keep you updated with everything that is going on!
Thanks for your understanding 😀
Did You Know...CTPM & CTP Purchases Save Unicorns!
It's true!
And unicorn lives are precious!
Want to get involved in a token with real use case, low liquidity and one of the most active communities on HIVE?
CTP on Hive-Engine
CTPM on Hive-Engine
---
Want to see how affiliate marketing and the blockchain will be living happily ever after?