If you are advertising your business or affiliate programs in traffic exchanges and safe-lists or mailers, how do you know if it`s actually effective?  
When I surf, I tend to see the same old sites over and over again.  Since it is said that a person needs to see a site or program at least seven times before making up their mind whether to sign up or not, that in itself is not a bad thing.  However, a good majority of people use the same standard affiliate splash pages and often they are not even branded.  (More on that in another article).
One lesson taught to me by Click Track Profit is DUSAP (Don`t Use Standard Affiliate Pages) , make your own splash or lead capture page and stand out from the crowd.  Top promoter contests don`t let you do this but otherwise this is something I try to do as much as possible.  Now, my talents do not lie in html and coding; that is something I`ve promised myself to master; so in the meantime I use a very effective little program called Ad Kreator.  It allows you to create banners, splash pages and squeeze pages (lead capture pages).
Now once I`ve created the splash page, how do I know if it`s attracting sign-ups?  One way is to use a tracker (I use HitsConnect) But the Super Smart Programming Dude (Blain Jones) over at CTP has provided us with an even better way to find that out.  He has created The Gauntlet.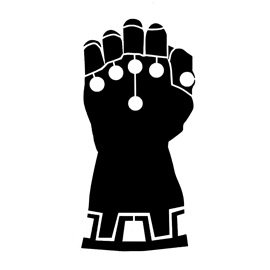 What is the Gauntlet you ask?
Well, according to Mirriam-Webster, it is defined as a challenge wherein  `a  double file of men facing each other and armed with clubs or other  weapons with which to strike at an individual who is made to run between  them - used with run `  Scary huh?  No worries, Blain`s Gauntlet is not so bad but you ARE challenged.  You present your site and have it reviewed by other members.  Your challenge is whether or not you can take the criticism and make the necessary changes to your advert in order to improve it.  I will be showing you my splash page as an example.
Here is my Silver Screen Idols splash page Version 1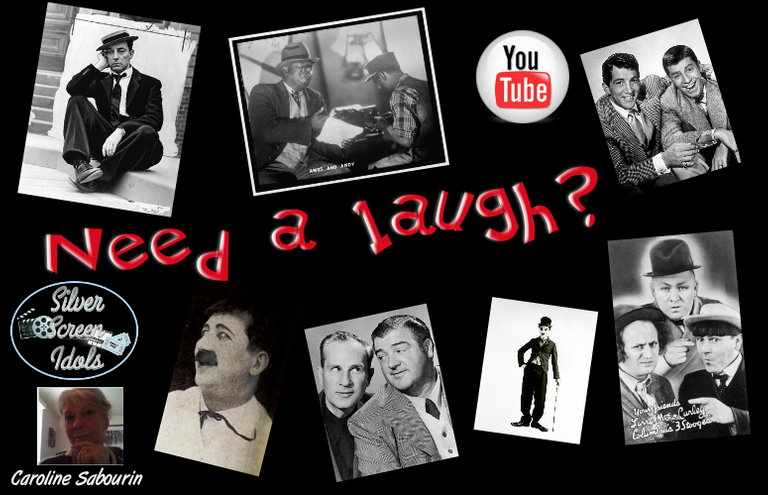 It was suggested that I change the color of my photo to be more in tune with the others and many people weren`t too sure what the call to action was so here is my second version: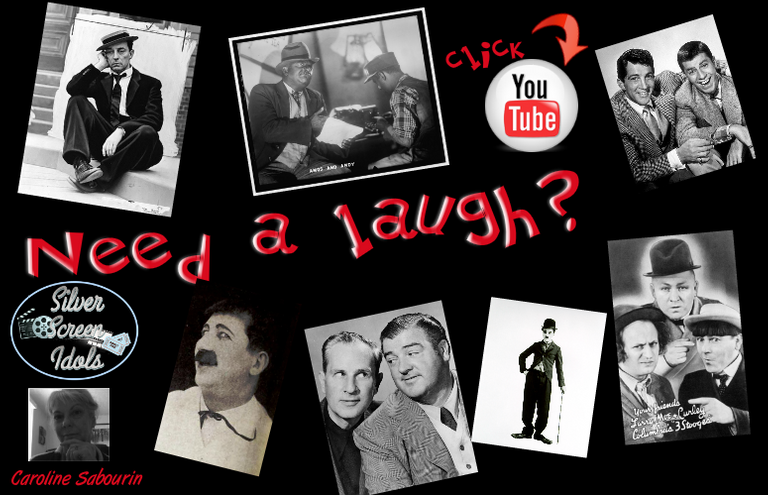 My last and the latest version includes changes asked about having a clearer call to action other than just the word `click`next to the Youtube button: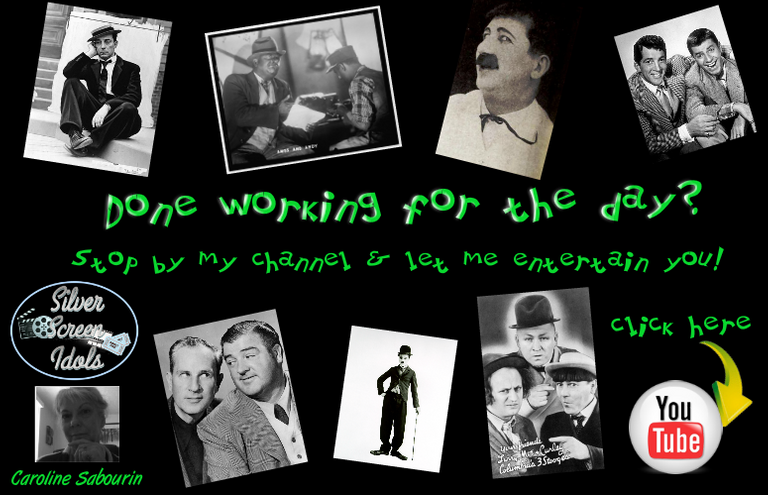 I also changed the color of the font so it would pop more.  I think that with the advice of my fellow CTP members, I finally have a pretty effective advertising for my Youtube channel.  Let me know what YOU think.  
If you aren`t already a member of Click Track Profit, I highly recommend you join this great program and take advantage of this great feature by clicking here. 
Caroline Sabourin