Morning fellow CTP Talkers and Steemians,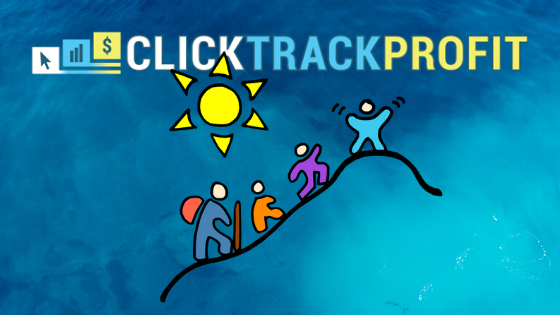 *Made with Canva, clipart from hiclipart.com
What is a Curation Trail and how can it benefit us at CTP Talk and Steem?
I got a most interesting comment and link to a post yesterday from @fenngen. Someone I do not know. That is one of the fantastic thing about Community here on Steem. I will give a link to the post.
But here is a quote from the post that really got me thinking. Thinking not only about getting higher payouts on your posts but also building your reach, friends, followers on Steem and being able to introduce new people the CTP Talk.
"If we were to join forces in supporting new and small accounts we could make quite the difference. 100 users with a vote of 0.001 already make a 0.1 vote, which is a big plus for a post that hasn't earned 1 USD yet. If we were 1000 users united in this endeavor we would achieve the dollar immediately, providing new users a huge incentive to keep Steeming."
I think this is great idea, a great endeavour! So I am going to give it a try. You can read the full post here (https://steempeak.com/hive-114105/@fenngen/interested-in-a-curation-trail-that-helps-ignored-posts-get-more-atention).
So my take on it is that the basic idea is get a lot of people auto voting people who are new or struggling with getting votes on their great content they write every day. I hope you will take the time to read the orginial post and maybe join the Curation Trail and we can make it grow. Grow the community, grow our followers, grow grow grow. :)
Off to market reporting.
CTP Token continues to thrive in market trading. Here is a graphic of the last 24 hours.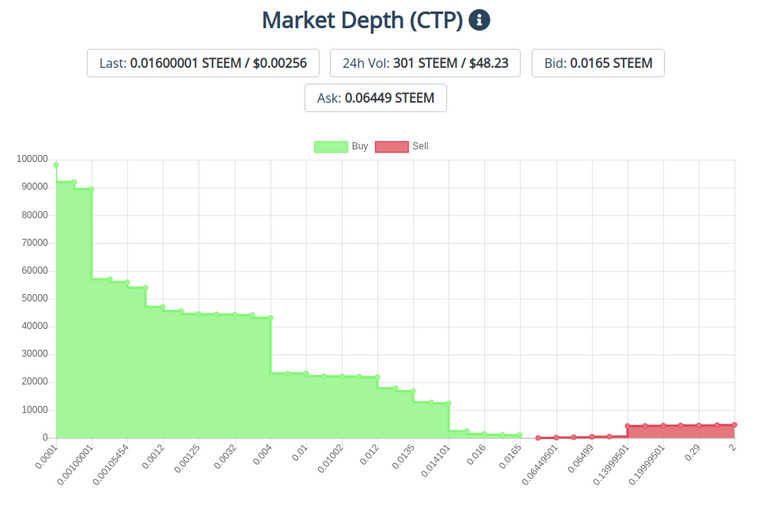 Steem is holding its own as Bitcoin coin goes down.
Steem: $0.188915 USD (-8.90%) 0.00002378 BTC (0.37%) Yes I know it shows down 8.9 percent but it up vs Bitcoin and that counts for a lot.
Tron: $0.014912 USD (-11.12%) 0.00000188 BTC (-2.08%)
Bitcoin: $7,945.86 USD (-9.23%) I have no idea were that is going.
And lastly my COVID-19 report.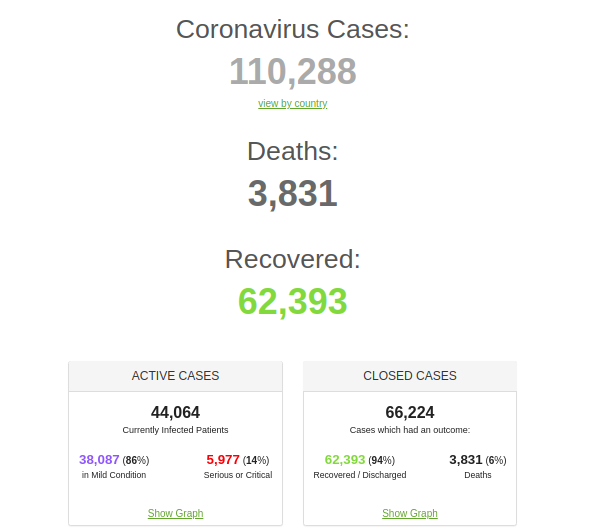 (https://www.worldometers.info/coronavirus/)
I hope you all have a great day and read and understand and maybe join this Curation Trail I was talking about above.
---
Don't forget you can follow me on twitter: Join me on Twitter
Get FREE crypto at CoinBase: Free Crypto



Have a great day all.
Bradley