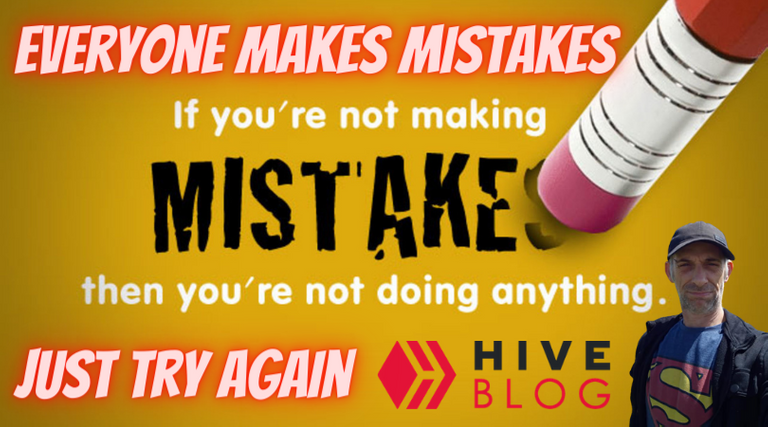 Look everyone sucks in the beginning no one is just perfect, yes some people will have natural talents but even they will make mistakes it is just fact that is how we learn.
It doesn't matter what your doing online or in life in general you will make mistakes as long as you learn from them and don't keep repeating them it will be OK.
It is said it takes 10,000 hours to master anything so don't give up just keep trying no matter what your trying to do or learn.
Get a mentor, someone to coach you in whatever it is you want to do.
Don't be afraid to ask questions if your unsure and don't be afraid to share what you know everyone has something to give a community they are a member in.
I really believe if your not making mistakes then your probably not doing anything, do not compare yourself to others some people have worked on themselves for a long time to get where they are and some people have a ton of support.
If you are trying to learn something find a teacher in that area and learn we live in an age of unlimited information.
If you find your making excuses or blaming others then you need to take a long good look at yourself.
All the words in this picture and more are your words too.
But it is you that has to believe it.