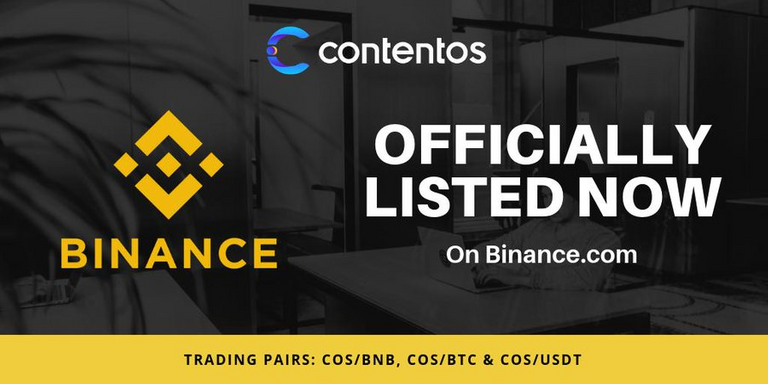 Binance recently offered a free listing to a project called Contentos.
While a listing on Binance is usually in the favor of the project, this occasion might have actually benefitted the exchange, and that's because
Contentos is a blockchain protocol that has access to far more users than Binance.
Contentos has integrated into existing major video and image applications to offer the benefits of blockchain technology to those apps' users.
Collectively, the protocol's COS token is now within reach of over 60M people.
The native token of Contentos, COS token, will
likely be the first cryptocurrency owned by tens of millions
of people; the fact that COS currently trades only on Binance.com and Binance.org is an exclusive win for Binance.
How did Contentos Reach so Many People?
The digital content industry is extremely competitive and the scramble for enabling the leading decentralized content platform is no exception.
However, instead of competing with dominant market players, Contentos has entered the race with an alternative strategy: integrate into existing applications.
Contentos is a blockchain project that genuinely encompasses the goal of enabling users to be effectively rewarded for the content they create online. To do so, a content platform needn't be built from scratch; rather, all it takes is a push for the ethos of democratization of value and the technology to do so.
Contentos has created a protocol that enables existing (and new) content applications to allow users to be the recipients of the value their content generates. The protocol has successfully integrated into video, image, and steaming applications that collectively have over 60 million monthly users.
A Part of World's Leading Applications
The villainization of Facebook and other tech giants that profit off the content their users have generated is a tone that's been rung too many times. Contentos has delivered a pragmatic and a readily accessible solution to the problem.
Rather than building a decentralized video and image content application and then attracting masses to it, Contentos has gone to the applications that already have massive user bases and has enabled those applications to reward their users for the content they generate.
One of the flagship users of the technology Contentos has created is PhotoGrid, a widely used application that allows people to make image and video collages.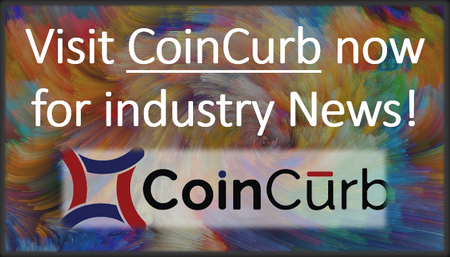 Use PhotoGrid and Earn Contentos Tokens!
PhotoGrid is a content application that competes against Instagram.
Like Instagram, PhotoGrid offers any content creator access to a very large user base. The application's novel tools make it easy to make fun and easy-to-share collages of pictures and videos. When you and I—and many other people—use Instagram, the only beneficiary of the content we create is Instagram (and Facebook as it owns Instagram).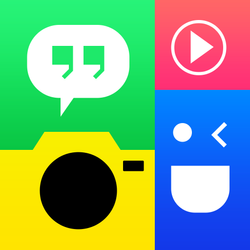 *PhotoGrid users are earning COS.*
However, with the integration of Contentos into PhotoGrid, this app is now a market leader that will pave the way for letting anyone benefit from the content they create.
The barrier that has kept people from joining decentralized content applications is the lack of audience for people. However, this application already has a user base of tens of millions. Thus, PhotoGrid gives the opportunity to push image and video content to a large audience while having the opportunity to earn for it.
PhotoGrid is just one image- or video-centric app using Contentos.
Other existing major applications are integrating Contentos too as it gives them an easy competitive advantage over the dominant apps of the content industry. Both Cheez and LiveMe, which collectively offer streaming and video content to users, offer COS to
millions of users.
The project's growing partnership ecosystem now even includes CheetahMobile, making Contentos the most easily accessible blockchain on a global scale. You can now earn cryptocurrency (COS) by creating or enjoying image or video content on applications that already have a huge user base.





Connect with me:
Crypto News Blockchain Airdrops Best ICO List Ripple XRP News Ethereum News Cryptocurrency ICO Bounties Monero News Blockchain Lawyers Recover Lost or Stolen Crypto How to Store ERC-20 Tokens Comparing Best Hardware Wallets Best Telegram Crypto Channels