... video in response to the challenge by Bradley (@bradleyarrow) that we need to believe in ourselves and keep reminding ourselves about it, Believe in yourself and what you can do.
SP Delegation Giveaway
Check out my post and video for the requirements to get a 50 SP delegation for 18 weeks, DTube Series #10 - #ClickTrackProfit - SP Delegation Giveaway Updates And Extention.
Stay Awesome everyone!
Sincerely,
Erik Gustafsson
https://flaxz.dblog.org/
https://www.ctptalk.com/@flaxz
This is all my own personal opinion, do your own research before investing, and seek legal counsel if uncertain.
Music: Silence theme
Musician: InShot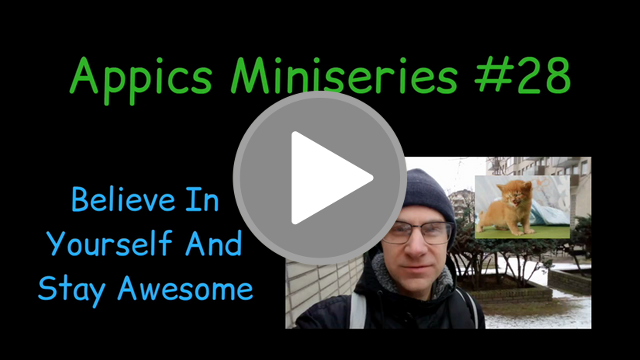 ---
Join me on Discord: https://discord.gg/F6cCZ2N
Join me on ClickTrackProfit: https://clicktrackprofit.com/flaxz
Guide: How To Create - Your Own Sales Funnel
---
Sign up for free to my email lists and ebooks, click the banners below.